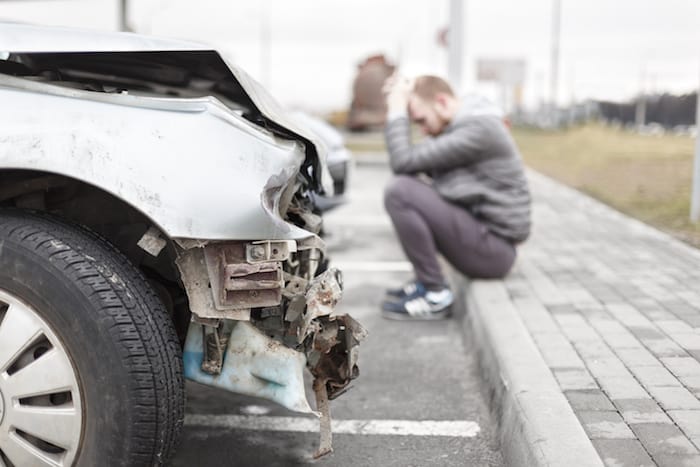 Injury Attorney Arlington, TX & Columbia, SC
When you've been a victim of an injury accident, you should contact Branch & Dhillon, P.C. We have years of experience dealing with insurance companies and helping victims recover financially after being injured in an accident. We're dedicated to helping you move forward with your life after an accident, so contact us today and let's get started on making that happen.
DFW Car Wreck Statistics
During 2015, according to the Texas Department of Transportation, there were more than 45,000 accidents on roadways in Dallas and Fort Worth. Of those accidents, more than 1,300 victims suffered incapacitating injuries. In these instances, victims should consider the best car accident lawyer in Arlington, TX.
Car accidents are a fact of life. Across the United States in 2014, there were 32,675 deaths due to a roadway accident with more than 44,858 vehicles involved. None of this takes into account the number of accidents which involved injuries only which by some reports may be as high as 2.35 million victims injured or disabled.
Types of Vehicular Injury Accidents
Motorcycle operators, car passengers and drivers, pedestrians, and those riding bicycles can be a victim of car and truck accidents. Some of the most common types of accidents that can occur on Dallas-Fort Worth roadways include:
Multi-vehicle accidents
Single-vehicle accidents
Rear-end collisions
Intersection accidents
Head-on collisions
Roll-over accident
Sideswipe accidents
Back-over accidents
Hit-and-run accidents
Each type of accident has the potential to cause serious injury and if you're one of the victims, it's important to seek the assistance of an injury accident attorney in Arlington, TX.
What are the Most Common Causes of Auto Accidents?
Just as there are numerous types of drivers on the roads, there are also various causes of accidents. Wet roads, distracted drivers, drunk drivers, reckless driving, failure to obey traffic signals and mechanical failures are all fairly common causes of motor vehicle accidents. Truck drivers are often fatigued meaning they lose concentration and are unable to stop large trucks in sufficient time to prevent an accident.
There are other reasons for accidents on the roadways that can be just as devastating. For example, if there are flaws in the road such as potholes or other defects, cars and trucks can lose control. Drivers who are forced to modify their driving pattern due to construction on the road can also be involved in an accident. Animals, whether they are domestic pets or wild animals can run into the roadway causing drivers to veer out of the way with devastating consequences.
What to do Immediately Following a DFW Car Wreck
After you've been involved in an accident, the first thing you should be concerned about is your physical well-being. Once you have made a police report, it is imperative to see a doctor. Many victims are unaware of their injuries immediately after an accident because their body is immediately flooded with adrenaline, masking any pain.
There are other steps you or someone you trust should take at the scene of the accident whenever possible. Take photographs of the accident including traffic signals, the vehicles involved, and anything else that may be relevant. Another important step is to get the names and contact information of other drivers, pedestrians, and even shop owners who may have seen the accident. All of this can help your car accident attorney as they investigate the cause of the accident.
Once you receive a copy of the police report, you should contact your insurance company to file a claim. However, Branch & Dhillon, P.C. recommends drivers and passengers use extreme caution when discussing the accident with an insurance adjuster. Give the insurance company only the facts of the accident; avoid giving them any information that could later impact your claim.
Victims should also document several things after an accident. First, write down anything you can remember from immediately before the accident and everything you've done and who you have spoken with since the accident. Keeping a log of how you feel physically and emotionally after an accident can also be very helpful.
Compensation in DFW Area Injury Accidents
Every auto accident is different making it impossible to determine the level of compensation you may receive. Some factors including the severity of your injuries, your medical costs including medication, tests, rehabilitation, the amount of time you lose from work as well as punitive damages which are designed to punish a negligent driver vary from case to case.
Contact the Best Car Accident Injury Lawyer in Arlington, Texas
If you've been involved in a car accident in the Dallas/Fort Worth Metroplex, call the Arlington TX law office of Branch and Dhillon, P.C. We don't charge any fees upfront, and we only get paid if we are able to secure a settlement on your behalf. Our goal is to work on the legal aspects of your accident and the sooner you contact us, the sooner you can focus on recovering physically and emotionally after your accident.