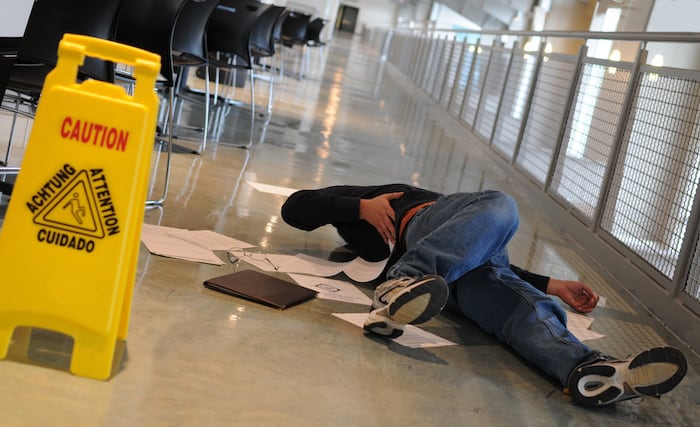 Slip and fall accidents can result in serious injuries including broken bones as well as back and neck injuries. Victims often face weeks of pain, rehabilitation and are likely to be missing time from work. Victims have rights in these cases and it's important to contact a slip and fall attorney if you have been injured due to someone's negligent behavior.
Determining Liability in Slip and Fall Accidents
The first step in a slip and fall accident is determining fault. For example, a store owner cannot be held liable for a spilled bottle of juice that was knocked off a shelf within the last few minutes. However, they can be held liable if the floor was wet for a long period of time and they failed to take proper steps to clean up the floor or place hazard signs. The law requires the property owner use what any person would consider a reasonable level of care; therefore something out of their control, such as another customer dropping a juice bottle is not something they would be liable for because they would have no expectation of the problem.
To prove liability, the victim's attorney must be able to show the property owner failed to take normal precautions. For example, a poorly maintained staircase is the result of ongoing neglect which would make the property owner liable for any slip and fall accidents resulting from that neglect. If you are uncertain, discuss the circumstances of your accident with a slip and fall attorney at Branch & Dhillon, P.C.
What You Should Do if You Slip and Fall
Any person who slips and falls on someone else's property should immediately notify the property owner. Filing an accident report is crucial. Make sure you explain exactly what happened and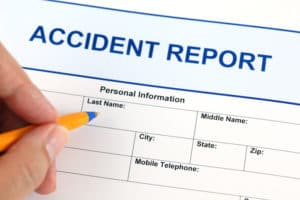 what led to the slip and fall. Immediately seek medical attention; as with any accident, your injuries may not be obvious, so it's important to be checked by a physician. Make sure you tell the doctor any injury you suffered was caused by a slip and fall accident.
It's important when speaking with the property owner and with the physician you chose your words carefully. Saying you didn't see a hazard or that you didn't move fast enough to avoid slipping and falling could sound like you're accepting blame for your injuries. This same caution should be used when speaking with the property owner's insurance company; remember, they're not on your side, they're interested in protecting their bottom line which means paying less in claims.
Slip and Fall Attorneys in Arlington TX & Columbia SC
Serving the Dallas-Fort Worth Metroplex
After seeking medical attention, you should consider contacting a slip and fall attorney in Columbia SC  & Arlington TX. Branch & Dhillon, P.C. has handled numerous premises liability cases in the area and we'd be happy to review your case. Even if you are uncertain about the liability a property owner may have to reimburse you for your medical expenses, you should contact us for a review of the case. Remember, there is no cost involved unless we are successful in obtaining a settlement for your injuries.