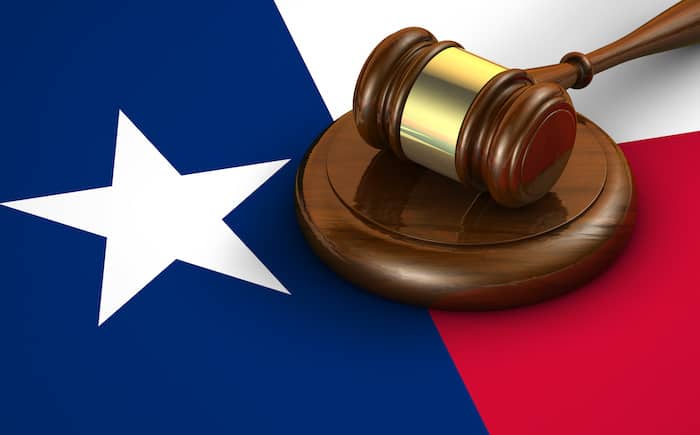 Personal Injury Law Firm in Arlington TX
If you've been injured in any type of accident, then your life has undoubtedly been made difficult to the point where you will need some sort of compensation until you are able to recover. At the law office of Branch & Dhillon, P.C., our goal is to make sure your needs are taken care of at times like these, so keep reading to learn all about how we can help you.
Contact our Arlington TX office today to set up a free consultation. Once we agree to take your case you pay nothing unless we are successful in obtaining a settlement on your behalf. We focus only on personal injury cases and we are committed to providing each of our client's personalized service.
Location:
625 W Main St
Arlington, TX 76010
Phone: (817) 533-3430
FAX: (817) 274-6860
What is a Personal Injury?
At Branch & Dhillon P.C., we provide representation to victims of car accidents, help families of loved ones who have been abused in nursing homes, and help new parents recover financial damages in the event of caused by a doctor's neglect. We can also help those families who have lost a loved one in an accident or due to deliberate action.
In the eyes of the law, personal injury is something that can take on a wide variety of forms. These can include, but are not limited to:
And because the types of cases are varied, approaching a claim that can potentially lead to compensation requires special attention to ensure all of the facts of the case are brought to the forefront and no detail is overlooked.
In just about any case involving personal injury, it falls on you to prove that the person responsible was negligent in his or her actions. Doing so can provide you with compensation to cover losses that directly result from your injury. Your personal injury may result in, among other costs, medical bills, lost wages, property damage, and permanent disfigurement. In order for your recovery to be as stable as possible, it's important that you take the necessary steps to pursue payment of damages.
Statute of Limitations and Contributory Negligence
Pursuing a case that involves personal injury often requires you to be proactive and, first and foremost, file your claim within two years of the accident happening. The closer to the incident a lawsuit is filed, the more accurate your recollection will be. This can help avoid accusations of contributory negligence. This is a rule stating that if you're being injured was at least partially your fault, then you might not be able to recover any monetary damages.
Acting quickly can help settle the matter of your personal injury so that you can begin your recovery without worry.
Legal Help with Injury Claims
If you have a claim for personal injury, then you need the legal experts of Branch & Dhillon, P.C. to help make sure you build the best possible case. For years, we have acted as the personal injury law firm for clients throughout the Dallas-Fort Worth Metroplex in a variety of cases, so we know we can help you get exactly what you want.
With us handling your compensation claim, you can increase your chances of receiving monetary compensation so that your recovery goes as smoothly as possible. Contact us today and let us know just what we can do for you as your personal injury law firm.
Located in Tarrant County, Arlington TX has nearly 400,000 residents. Even in the coldest months, the temperatures seldom drop below 35 degrees Fahrenheit. There are a lot of things you may not know about the Arlington area including:
Arlington, Texas Landmarks and Places of Interest
Arlington TX is home to Six Flags over Texas as well as their water park, Six Flags Hurricane Harbor. These venues provide a lot of opportunities for family fun. We are also hom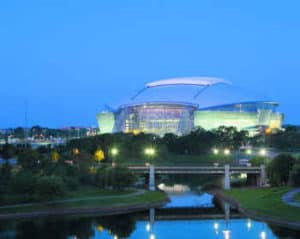 e to the International Bowling Museum and the International Bowling Hall of Fame. The Arlington Highlands and The Parks Mall at Arlington offer shopping as well as movie theaters.
The Arlington Museum of Art and The Gallery at UT Arlington are two well known and loved art facilities in the area. There are many other opportunities
for those who love the area to explore both indoors and outdoors.
Sports fans have a number of options including AT&T Stadium, home of the Dallas Cowboys, and Ranger Field, where the Texas Rangers play.
Notable City Ordinances and Laws in Arlington TX
Texas has some pretty unusual laws that have remained on the books for many years. For instance, Encyclopedia Britannica is outlawed because it contains the recipe for making beer at home! Other unusual laws in Texas include:
Shooting a buffalo from the 2nd floor of a hotel is illegal
Residents are not allowed to drink more than three sips of beer while standing
Residents are not allowed to milk a cow that belongs to someone else
Arlington requires dog owners to keep their animals under control and tethered or contained in their yard. At all times, the owner is responsible for keeping their dogs under control to ensure they do not harm other citizens.
There are very specific rules about speed limits which must be obeyed. Drivers are also expected to yield the right of way to pedestrians.
Local Arlington Resources
Here are some of the most commonly used services in the Arlington TX area:
If You've Been Injured, Contact Us
If you are a resident of Arlington TX and you have suffered serious injuries in a car accident, on someone else's property, or if you or a loved one is a victim of medical malpractice or wrongful death, you should consider speaking with a personal injury attorney.