Losing a loved one is never easy and when you know their death could have been prevented had another person not been responsible, it's even harder to bear. We also understand that the death of a loved one is accompanied by financial burdens. You are likely facing medical bills for their last days of life, burial and funeral expenses and if they were a source of family income you are trying to deal with the burden of the loss of that income.
Victims of Wrongful Death in Arlington TX & Columbia SC
Someone who loses their life cannot fight back on their own to recover financially. This is why Texas and South Carolina, like most other states, has wrongful death statutes. Family members are entitled to file a lawsuit to recover financially after the death of a loved one caused by someone's actions or inaction. Under Texas law, children of a decedent, spouses who lose a spouse and parents who lose a child due to negligence are entitled to file a wrongful death claim.
When is a Death Considered Wrongful?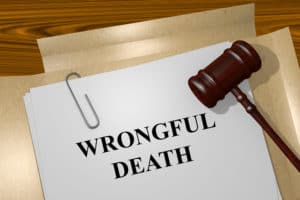 Wrongful death is considered the death of a person due to the negligence of another person. Common cases include a family member who died as a result of a gunshot wound fired at them deliberately, death due to a driver being impaired on the roadways, death that occurred due to a workplace safety condition, or health-related condition or in cases of medical malpractice.
Types of Accidents That Can Result in Wrongful Death
While we all understand accidents can happen, there are specific causes of accidents that are caused by negligence or carelessness. Some of the types of accidents that can result in wrongful death include:
Roadway accidents – death caused by drunk drivers, sleeping drivers, distracted drivers, or reckless drivers who are involved in an accident. Victims can be other drivers or passengers, motorcycle or bike riders or pedestrians. In some cases, these accidents are a result of a defect in an automobile which can further complicate issues.
Premises liability accidents – injuries that lead to death can occur when a victim slips and falls, is thrown from an amusement park ride, gets mugged, or shot in a shopping center or at an apartment complex. Some victims lose their lives because they were struck by crumbling bricks or other debris from buildings.
Product liability accidents – when your loved one suffers an injury that led to their death because of a defective or dangerous drug, appliance, or motor vehicle this may be considered wrongful death.
Medical malpractice – errors during surgical procedures, failure to properly diagnose an illness, medication errors, and overdoses are just a few of the types of wrongful death claims that may be pursued.
Wrongful Death Lawyers in Arlington TX & Columbia SC
Wrongful death cases are complicated and it's necessary to work with a skilled wrongful death lawyer. You need someone who understands the laws as they apply to wrongful death and understands the burden of proof that must be met. In general, the rule of thumb to remember is that if the decedent had lived and been able to file a personal injury lawsuit, you may have the basis for a wrongful death suit.
While no amount of money can ever compensate family members for the loss of a loved one, we understand the financial burden of this death. At Branch & Dhillon, P.C. in Arlington, TX or our office in Columbia, South Carolina, we'll work tirelessly for you. Not only will we fight to get your loved one's medical bills and burial costs paid, we may be able to secure the loss of future income and to obtain damages for your loss of companionship, your loved one's pain and suffering, and other punitive damages.