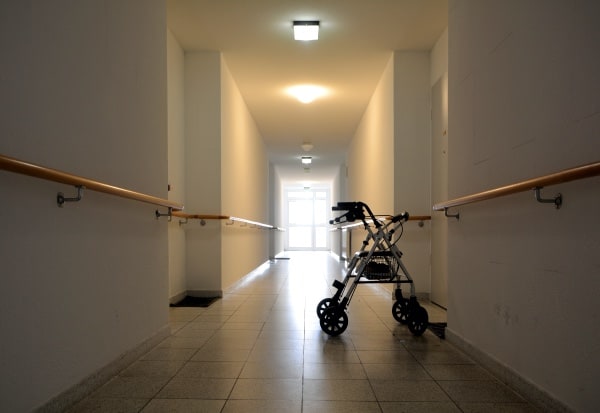 Nursing Home Malpractice Lawyers in Arlington, Texas
Due to advancements in modern medicine, life expectancy has increased for the human race. Unfortunately, due to differing circumstances, distance, or jobs, it is not possible for everyone to receive the care they need for their aging family members who may need help performing daily tasks. Fortunately, modern medicine has also led to the opening of nursing homes, which provide the care these individuals need, helping to reduce the strain on the family who may not have the resources or ability to care for them themselves.
However, nursing home malpractice is increasingly becoming a problem due to understaffing and lack of proper training. If your loved one has been affected and/or injured due to the negligence of a healthcare professional at a nursing home, you may be eligible for compensation. This compensation can help cover medical costs, enforce the health professional to take responsibility for their actions, and ensure that your loved one gets the proper care they need. The dedicated medical malpractice attorneys at Branch & Dhillon, P.C. can help you get what you deserve.
What Is Nursing Home Malpractice?
Nursing home malpractice can be broken down into two major categories: neglect and abuse. Both of these situations can leave lasting and serious physical, emotional, or mental injuries for the victim. Here are the two categories in more detail:
Neglect
Neglect can be defined as the failure of a caretaker to fulfill the duties related to the care of the individual they are tasked to look out for. This can be seen in a wide array of different areas when it comes to the elderly, for example:
Ensuring that the individual receives proper meals catering to their nutritional needs
Ensuring that the individual is given adequate shelter
Ensuring that the individual has fresh clothing every day and, on the chance there is an accident, he/she is quickly changed into dry, clean clothing to ward off infection or disease
Ensuring that the individual receives proper medical care to ensure that he/she remains healthy
Abuse
Abuse, as defined by the Administration of Aging (a sect of the Department of Health and Human Services), is the knowledge, intention, or negligent act by a caregiver or another individual that seeks to cause harm or is harming the vulnerable adult. According to the Centers for Disease Control and Prevention, these are the most frequent types of abuse seen in nursing homes by individuals who are 60 years or older:
Sexual abuse
Emotional abuse
Physical abuse
Abandonment
Financial abuse
How Can I Tell If My Loved One Is Experiencing Abuse or Neglect?
Every situation is different when it comes to abuse or neglect. Some individuals may be open about what they are going through while others may suffer in silence. It is important to listen and look out for the signs that something is going on with your loved one. Abuse or neglect, under no circumstances, should be tolerated, and the faster it is dealt with, the faster your loved one can receive the help and care they need. Here are signs that your loved one is experiencing some form of abuse or neglect:
There are signs of bruising, cuts, burns, or broken bones on your loved one and there is no rational explanation as to why they are injured
Anxiety
Sudden changes in mood or behavior
Withdrawal from communicating with the family or members in the center
Refusal to speak about the activities they take part in within the nursing home center
Sudden loss of weight
Poor hygiene
Skin ulcers or bedsores
Constantly in soiled clothing
Unpaid bills
Unclean living conditions
Lack of proper medical treatment
Missing personal property
Sudden depletion of assets
If you notice any of the following behaviors/signs from your loved one, it is extremely important that you reach out for help immediately. Try talking to the nursing home first to see how they are caring for your loved one, and if their responses seem dodgy or suspicious, something may be wrong.
Facility Liability for Nursing Home Malpractice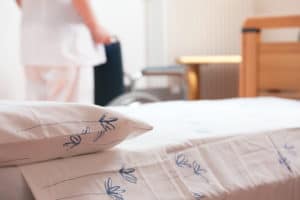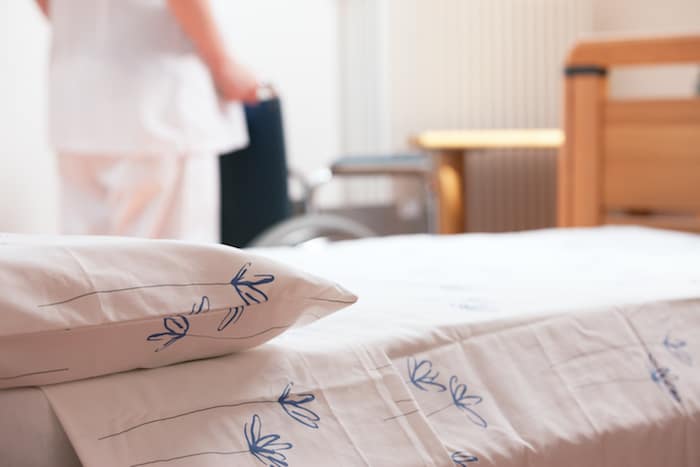 You expect that your loved one will be taken care of when you place them in the hands of a nursing home. Unfortunately, that is not always the case. If your loved one is suffering due to the actions of the nursing home staff, it is time to take action. The facility should be held responsible for the harm they are causing your loved one.
What Are Some Causes of Nursing Home Malpractice?
There is no cookie-cutter cause as to why a nursing home may be allowing this abuse. Some actions that could cause tensions to rise this way could be hiring individuals who are not fit to be working around the elderly, understaffing, or even inadequate training.
No matter what caused the staff member/members at the nursing home to neglect or abuse your loved one, vicarious liability still holds the nursing home center itself responsible for the actions of their employees.
It's also possible that third-party sources, such as a private security company or a third-party catering company, can cause these injuries. In these cases, it can be difficult to know which party is responsible for the damages. That is why Branch & Dhillon, P.C. is determined to help individuals suffering from nursing home abuse. Our elderly should be held with the utmost respect, and abuse or neglect of any kind should never be tolerated.
I Suspect My Loved One is Being Abused or Neglected at the Nursing Home, What Can I Do?
If your loved one is a victim of abuse or neglect at their nursing home facility, the first thing that should be done is to report it to the police. This report can help ensure that your loved one is immediately removed from the nursing home facility and that an investigation can go underway. You can also report them to the National Center on Elder Abuse by clicking on the "Reporting Abuse" page.
Also, make sure that you contact the dedicated medical malpractice attorneys at Branch & Dhillon, P.C. Our staff is always ready to jump in and ensure that you and your loved ones are taken care of. We can help you investigate and bring to light any infractions made by the nursing home and help you claim the compensation you deserve. We offer a free no-obligation contract to go over your case. We also are a no-win, no-fee law firm, protecting you from the risk that sometimes comes with seeking compensation. We do this because to us, our clients are at the center of everything we do. Join a team that puts you first and contact Branch & Dhillon, P.C. today.