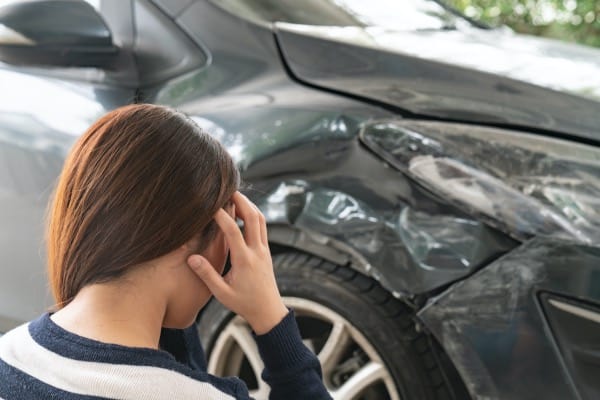 Hit and Run Car Accidents
Vehicle accidents are unfortunately commonplace and can result in massive damage to the vehicles and people involved. Following an accident, it may be difficult to regain your bearings and sort out what happened. This is particularly true when that accident is a hit-and-run. Hit-and-run accidents are defined as a motor accident in which the driver of the vehicle does not stop to check on the injured party or the damage caused. Instead, the driver continues and flees the scene. These accidents can involve the following:
If you have been involved in a hit-and-run accident, the dedicated team of personal injury attorneys at Branch & Dhillon, P.C. can help you claim the compensation you deserve. Contact our team today for a free consultation and get started on the road to recovery.
Criminal Penalties for a Hit-And-Run Accident
Consequences for hit-and-run accidents vary from state to state. Most states deem hit-and-run accidents as either a felony or a misdemeanor depending on the facts surrounding the accident. The following is how most states differentiate between the two:
Felony hit-and-runs are usually defined as an accident involving a person who fled the scene despite causing an injury to another person. This is true regardless of whether that person was a cyclist, motorist, or a pedestrian.
Misdemeanor hit-and-runs are typically focused on the property rather than injury; they occur when one party flees the scene despite obvious signs of damage to either vehicle or property of both parties.
How Does Texas Handle Hit-And-Run Accidents?
In the state of Texas, hit-and-run accidents are determined by the amount of damage and injury resulting from the accident. Here are the different consequences of hit-and-run accidents as follows:
A 3rd-degree felony hit-and-run is decided when the accident results in wrongful death or serious injury of the other party.
A state jail felony is given when a hit-and-run resulted in the injury of the other party. These injuries are usually not life-threatening.
A Class B Misdemeanor is given when a hit-and-run resulted in damages to property that exceed $200. This class of hit-and-run often does not result in injury.
A Class C Misdemeanor is determined when a hit-and-run results in damages that are less than $200 and no injuries.
Other Penalties for Hit-And-Run Accidents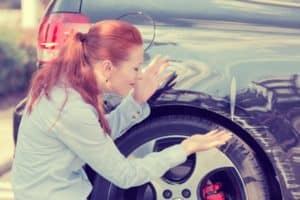 Most states carry additional penalties for hit-and-run accidents, including administrative and civil penalties. These penalties are as follows:
Administrative Penalties for hit-and-run accidents are often carried out by a state's department of motor vehicles. These penalties are often targeted at an individual's license, restricting or removing his or her right to drive. Most convictions of hit-and-run accidents result in a revocation of the convicted person's driver's license from 6 months to 3 years.
Civil Penalties are handled through the court systems by filing a lawsuit against the convicted. These lawsuits can hold the individual responsible for the accident and awards the victim monetary compensation for damages and medical expenses. Civil penalties need to be handled with an experienced personal injury law firm. Branch & Dhillon, P.C. has helped countless hit-and-run victims get their lives back on track by gaining them the compensation they deserve. Do not hesitate to call Branch & Dhillon today!
How to Report a Hit-And-Run
If you have been in a hit-and-run accident, you first need to make sure that you get yourself and your car to a safe place. Next, note any defining features that may help the police identify the individual or vehicle. This can include the vehicle's color, make, or license plate number.
Call the police to file a report and seek medical attention immediately. Even if you do not think you are hurt, some injuries (e.g., concussion) may not be readily apparent. It is important to document and treat injuries.
What If My Vehicle Was Hit in A Parking Lot or While Parked?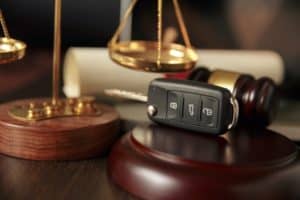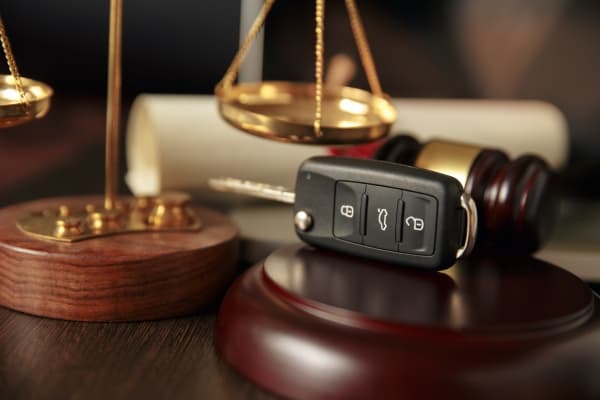 You should treat parked car accidents similarly to regular car accidents. The first step is to contact the police to make a report. Next, talk to witnesses and record their descriptions of the event. Inquire owners of nearby shops or restaurants if they have security footage available.  The police will be able to retrieve witness statements and request camera footage from any nearby business.
Finally, no matter where the hit-and-run took place, make sure you call the law firm of Branch & Dhillon, P.C. Our expert personal injury attorneys are dedicated to helping you get the compensation you deserve. We offer free consultation and a no-win, no-fee policy, which furthers our commitment to putting our clients first.  Start the journey of taking your life back by calling Branch & Dhillon, P.C. today!