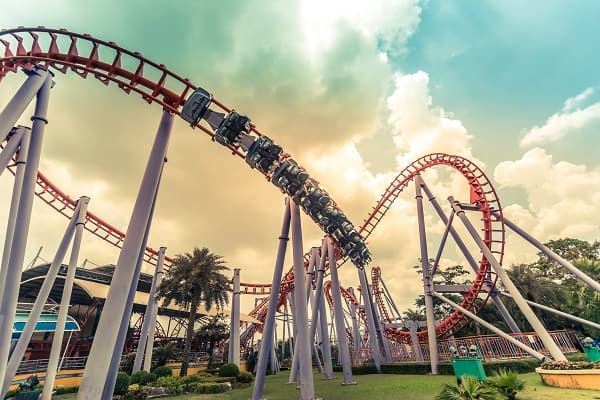 Amusement Park Accident Injury Victims
Heart pounding thrills, moments of laughter and cheer, salty food, and delectable sweet cotton candy are all things that people expect when they go to an amusement park. It never crosses their minds to think about the safety of the rides, the cleanliness of the grounds, or whether or not the employees are properly trained. Why? Because these are things that are expected of the amusement park owners, ride manufacturers, and staff. When these expectations are not met, the consequences can be horrific.
Roughly 5,000 accidents occur annually at amusement parks across the United States. Injuries, and in the worst cases wrongful death, are often the end result of such accidents. If you or a loved one were hurt in an accident due to the negligence of the amusement park, the employees, or the ride manufacturers, you may be entitled to monetary compensation for damages. Contact the dedicated attorneys at Branch & Dhillon, P.C. for help claiming the compensation you deserve!
Amusement Park Accident Statistics
According to the International Association of Amusement Parks and Attractions Report of 2017, there were 2,206 known cases of amusement park attraction related injuries. This report only covered 383 amusement parks in the United States and Canada, but there are currently 754 amusement parks in the United States. The data from this report only covers about half of all amusement parks in the United States, which means there are likely more unaccounted instances of amusement park attraction related injuries.
A 2006 study by the Consumer Product Safety Commission (CPSC) found in 2006 that about one-half of the individuals who were injured on amusement park rides are children, where children are defined as individuals aged 14 years or younger. Out of all the victims that fell or were ejected from an amusement park ride, about ¾ of them were children.
What Causes an Amusement Park Accident?
There are many different factors that can turn a beautiful day at the park into something out of a horror film. Here are the most common causes of amusement park accidents:
1. Mechanical Failure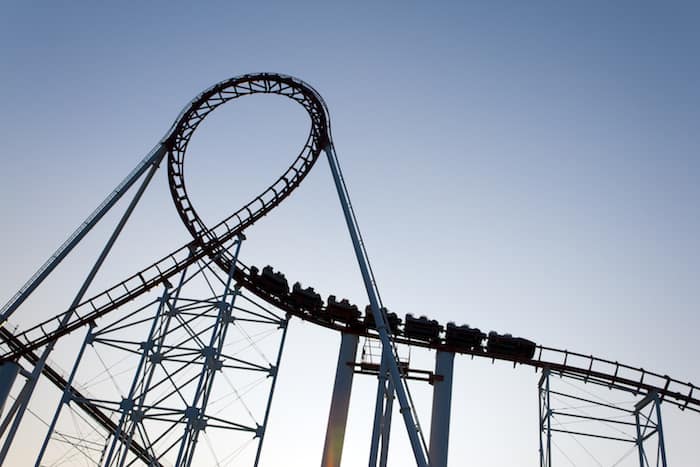 All amusement park rides are required by law to be outfitted with safety precautions, such as lap bars and harnesses to ensure that when something goes awry, the rider is safe. However, these safety precautions are not foolproof. Some of the most horrific amusement park accidents were caused by a safety precaution that failed to operate as it should.
Another potential mechanical malfunction could be within the ride itself. Worn-down tracks, rusted bolts, or even a faulty hydraulic system could turn a joy ride deadly. Common examples of these types of accidents are roller coaster cars becoming detached from the rest of the train or from the rails.
Mechanical failures could be caused due to a manufacturing flaw or failure of the staff to properly maintain the ride.
2. Improperly Trained Staff
It is vital that amusement park staff understand the proper safety procedures, maintenance techniques, and proper operation of the ride. Any lack of proper knowledge could lead to the ride failing or serious injury or death to riders or other employees.
3. Nature of the Ride
Some rides are just naturally rougher than others. It is important for the amusement park to warn guests about the risks of a ride before the rider goes on it. This can be accomplished by posting warning signs, setting restrictions for riders who may have health issues, or may not be tall/big enough to ride the ride safely. If an amusement park fails to warn its riders about the potential risks before they got on the ride or failed to enforce safety regulations, they may be responsible for compensation for any injuries or damages that resulted from the ride.
Types of Injuries Due to Amusement Park Rides
The most common types of injuries due to an amusement park ride accident are as follows:
Back injuries
Strokes or heart attacks caused by the stress of the ride
Bone fractures
Torn Ligaments
Drowning
Electrocution
Lacerations
Death
If you or a loved one has suffered any of these injuries, the amusement park, operator, or manufacturing company may be held responsible for your accident. Don't face the road of recovery alone and contact Branch & Dhillon, P.C. today for help claiming the compensation for medical expenses and damages!
Who Is in Charge of Regulating Amusement Park Rides?
There are two various types of amusement park rides, fixed-site rides, and mobile rides. Most amusement parks that people think of, Six Flags, Disneyland, and Seaworld, fall under fixed-site rides as they stand all year long. These rides were built to last and do not require disassembly at the end of each season. Each individual state either conducts inspections themselves or hires a third-party company to ensure that these parks are complying with state and local regulations to keep riders safe.
Mobile rides are often found in fairs, circuses, and other temporary parks; they are usually moved and set up somewhere else at the end of each stint in one place. Because they are constantly built and torn down, these rides have extra regulations and inspections that are overseen by the CPSC.
Who Is Responsible for an Amusement Park Accident?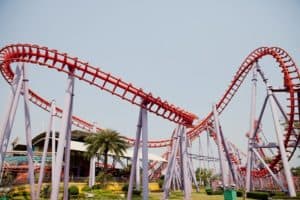 When it comes to an amusement park accident, there two main parties that may be responsible for an individual's injuries: the amusement park or the manufacturer of the ride.
Amusement park owners are responsible for the actions of their employees while they are on the clock. When an employee is negligent, either by not maintaining the ride as they should or failing to follow proper safety procedures, the amusement park owner is often held responsible. Employees can be considered negligent for the following:
Failing to set up clear warning signs that tell of the potential risks of riding the ride
Failure to maintain rides properly
Failure to perform safety tests of the equipment to ensure everything is operating smoothly
Operating the ride in an inappropriate manner
Giving unclear instructions or false instructions to riders and guests
Injuries caused by a product flaw are often the responsibility of the ride manufacturer under the product liability clause. A flaw in a product can concern its design, faulty parts, improper safety inspection before the product was sold, or failing to warn potential consumers about the risks of the ride before the amusement park bought it.
Contact Injury Accident Attorneys You Can Trust
Under both circumstances, it is up to the plaintiff to prove that their injuries were the result of either a structural/design defect or a negligent employee. The dedicated attorneys at Branch & Dhillon, P.C. can help you claim the compensation you deserve by contacting and bringing in experts to show that your accident was due to the negligence of another.
We will do the hard work for you, giving you the time to heal from your injuries. Our law firm operates under a no-win, no-fee contract which eliminates the risk for our clients as we help them seek the compensation they deserve. Even if your case gets settled outside of court, our team will automatically adjust their fees to ensure that you are getting the compensation you deserve. Contact us today for more information and to schedule a free no-obligation consultation.