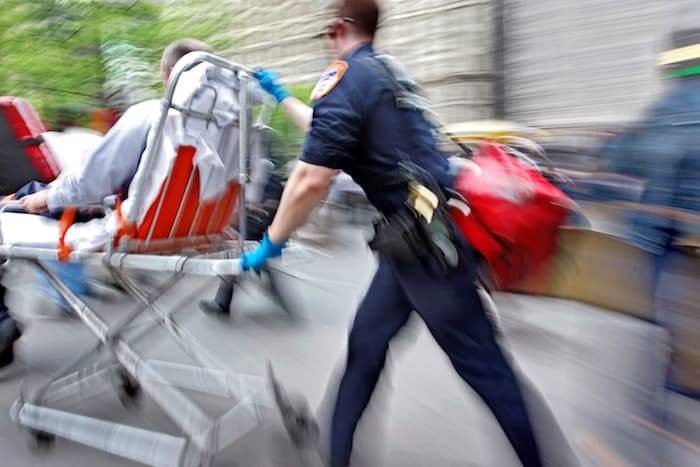 Are You a Victim Injured in a Car Accident in Texas?
Car accident victims can suffer a whole range of injuries, some relatively mild and others far more serious. Recovery times vary depending on the severity of the injury. Unfortunately, for some victims, the financial burdens after an accident increase because of their inability to work. If you're injured in an accident caused by another driver's negligence, you have the right to recover financial damages.
Negligent drivers can be held liable for your medical bills, the cost of repairing your vehicle, and the time you lose from work during recovery. Branch & Dhillon P.C. focuses on helping victims recover financially after a roadway accident in the Dallas/Fort Worth area.
What are Common Injuries Sustained in a Car Wreck?
After an auto accident, the time to recover physically can vary significantly depending on the level of injury you have sustained. Some victims are limited in their mobility after a serious accident, particularly if they suffer brain injuries or back injuries. The most common injuries after an auto or truck accident include:
Traumatic Brain Injury (TBI) – one of the most serious of all injuries that can occur in a roadway accident is a traumatic brain injury. TBI can cause long-term problems and may even require around-the-clock nursing care. Victims of TBI often suffer not only physical problems but also emotional problems. Recovering from these injuries can take months and some victims may never recover sufficiently to return to full employment.
Back Injury – this type of serious injury can be debilitating. Back injuries almost always require long-term recovery times, may involve extensive rehabilitation, and could result in loss of wages for extended periods of time. Back injuries sometimes mean you are unable to return to your previous employment; this means training for a new job or taking a job for less pay.
Broken/Fractured Bones – broken bones are painful and recovering can be time-consuming. All the time during recovery you'll be unable to work and medical bills will be mounting. You'll be unable to return to work until you're completely healed and go through rehabilitation therapy. In many cases, broken bones will also require surgery which means higher medical bills. We'll help you hold a negligent driver financially responsible for your losses.
Whiplash – these types of injuries are scary because they're invisible. However, whiplash can take weeks to recover from; victims often suffer dizziness, neck pain, and headaches for weeks after an accident. While whiplash is generally thought of as a mild injury, victims often suffer long-term pain.
Contact Branch & Dhillon, P.C. in Arlington, TX, and Schedule a Consultation
We are staffed with senior attorneys who focus entirely on personal injury law. Contact our office and schedule a consultation; we don't collect any fees unless we are successful in obtaining a financial settlement for you. While you focus on recovering from your injuries, we'll focus on recovering compensation for your injuries including payment of medical bills, lost wages, and damage to your vehicle.