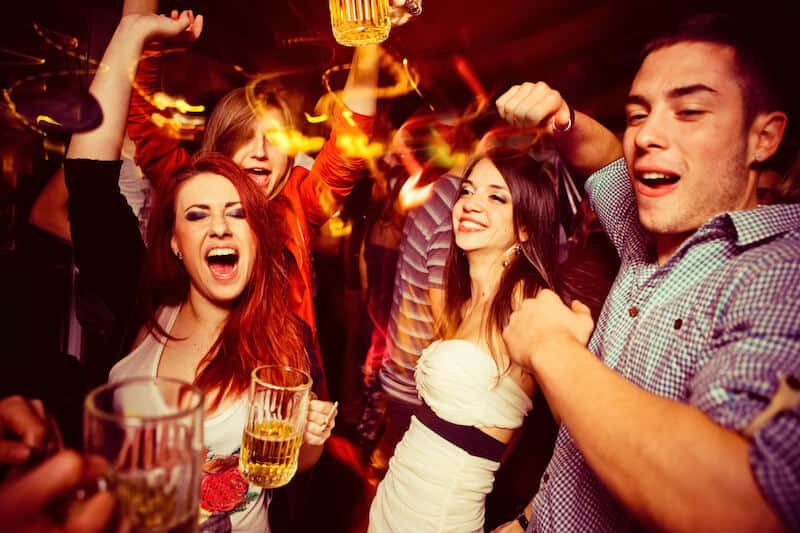 Selling Alcohol to an Intoxicated Person
Businesses engaged in the sale and service of alcohol such as bars, nightclubs, and liquor stores may not sell alcohol to a person in an intoxicated condition.
Too often these establishments will put profit over safety by continuing to sell alcohol as long as the customer is paying; even if the customer is visibly intoxicated.  Other times, the establishment fails to establish safety protocols that alert bartenders when customers have had too much to drink. The result is that the intoxicated person decides to then get behind the wheel of a vehicle, and crashes into an innocent motorist or pedestrian, oftentimes causing devastating injury.
Bars, nightclubs, liquor stores, and other establishments that sell alcohol are legally liable when they serve customers who are intoxicated. Branch & Dhillon dram shop liability attorneys fight hard to hold bars, nightclubs, and liquor stores who make these illegal sales of alcohol.
What Is the Dram Shop Law in Texas?
Included in Texas' Alcohol Beverage Code, the Dram Shop Law in Texas states that establishments that sell alcohol are liable for damages caused by obviously intoxicated individuals to whom they sell more alcohol. This statute also grants underage people who get into drunk driving accidents the right to sue the establishments that sold them alcohol for any injuries they suffer. Texas civil courts may also require liable businesses to pay wage losses and vehicle/punitive to plaintiffs in dram shop cases. Branch and Dhillon attorneys will work to get victims of Dram Shop Law violations in Texas the compensation they deserve.
Dram Shop Liability Lawyers
If you have been a victim of a drunk driver who may have been over-served, hiring a dram shop law attorney will expedite your civil case and get you the compensation that you need to pay for medical bills and other damages. Branch & Dhillon attorneys will meticulously examine your case and gather the necessary evidence in order to thoroughly argue your case in court. We may bring in toxicologists, video evidence, witnesses, alcohol service professionals, and any other people or resources that may help us win your case.
Contact Branch & Dhillon P.C today by calling (817) 533-3430 (Texas) to set up a free consultation with an experienced dram shop law attorney. For your convenience, we also provide an online form that you can fill out while recovering at home or in the hospital. We are here to get you the compensation you deserve for your medical bills, pain and suffering, lost wages, and property damage. When establishments that sell alcohol fail to follow dram shop laws, we have the experience, determination, and resources essential to prove negligence and hold businesses responsible for your injuries and damages.