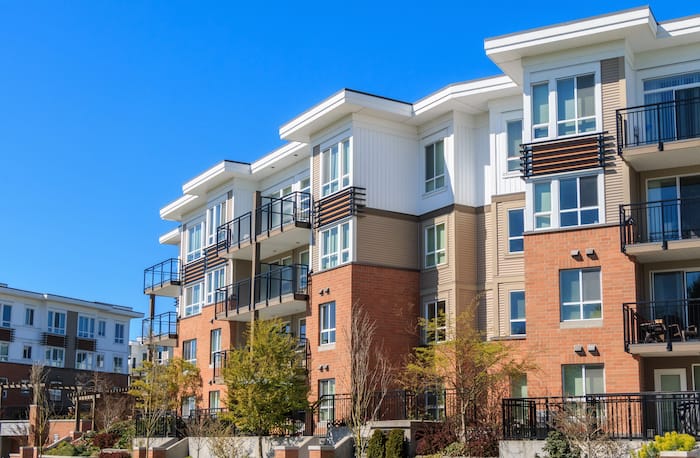 Premises Liability Lawyer
Property owners are required by law to maintain their properties with reasonable care. This is to reduce the risk of injury for those living on or visiting the property. When an accident occurs due to the negligence of a property owner, you may be eligible for monetary compensation for medical expenses and damages.
The dedicated attorneys at Branch & Dhillon, P.C. can help you claim the compensation you deserve by gathering witness statements, expert advice, and medical records to help prove the property owner's fault. Contact us today, and we'll schedule a free consultation.
What is Premises Liability?
Premises liability is a type of negligence that comes in two different forms. The first form relates to the maintenance of commercial or residential property. For example, a homeowner is required by law to fix broken steps on their property to avoid someone getting hurt while using them. Failing to do so may cause the property owner to be liable for any injuries inflicted by another person.
The second form relates to safety concerns resulting from the actions/inaction of an employee or the property owner. For example, an apartment complex owner has a duty to the residents to ensure that they are aware of suspicious activity on the premises. Failing to do so may cause the property owner to be liable for any assaults on their property. No matter what type of building it is, property owners are responsible for the safety of their guests.
Types of Premises Liability Cases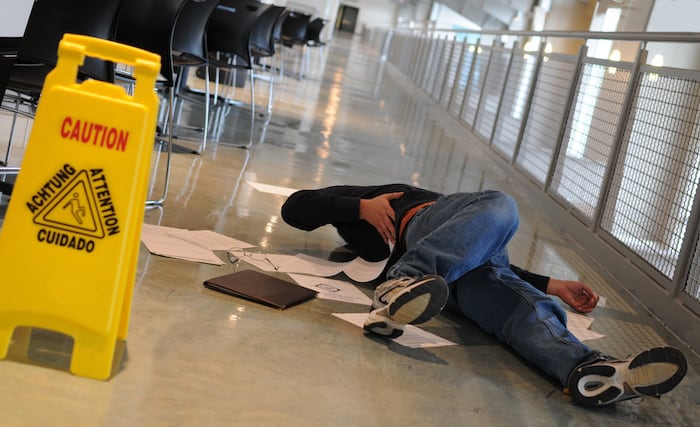 Premises liability can come in many forms. Here are some of the most common types of premises liability cases:
Slip and Fall Accident
Property owners have a duty to their patrons, guests, and residents to ensure that the floors are free of debris and spills, and to keep all stairwells properly fitted with handrails as well. This is to decrease the risk of an accident. If a child at a restaurant spills his/her drink and an employee walks by, notices it, but does nothing about it, the risk of accident doubles.
If a patron has a slip and fall accident and becomes injured, then the restaurant owner may be held liable for the injuries and the damages caused by the fall. Slip and fall accidents can occur for a number of reasons, including:
Snow and ice on sidewalks
Defective staircases
Wet floors
Oily floors
Hidden extension cords
Unsecured rugs or carpets
Loose or broken floors or steps
Swimming Pool Accidents
A swimming pool is a wonderful addition to any home, apartment complex, hotel, or neighborhood. Unfortunately, swimming pool accidents can happen without warning. When these accidents are caused by faulty materials – such as loose handrails or ladders – then the property owner may be liable for the accident. All swimming pools, whether public or private, are required by law to have the following installed to maximize safety:
Approved fencing or gates with a child-proof lock
Properly installed and secured handrails and ladders to help with exiting the pool
Anti-entrapment devices in order to prevent body parts or clothing from getting caught in the drainage pipes
Failure to have these items installed can significantly increase the chances of injury, which the pool owner may be held liable for.
Amusement Park Accidents
Amusement parks are popular vacation spots during the summer months. The thrill of the rides and games leads to many fantastic memories for people of all ages. An amusement park accident, however, can turn these days of fun into a horrific event that can have lifelong consequences. Amusement park owners and employees are required to perform routine ride maintenance, make sure that the grounds are free of debris and tripping hazards, and have security on the premises to ensure the safety of the guests. Warning signs must also be posted on rides that carry a greater risk for injury, such as roller coasters.
Improperly trained employees, hazards that are not properly labeled, and rides that aren't properly maintained can result in serious injury and – in the worst cases – wrongful death. If you have sustained an injury due to the negligence of an amusement park owner or staff member, contact Branch & Dhillon, P.C. Our dedicated team of lawyers can help you claim the compensation you deserve and hold the amusement park staff and owner responsible for their negligence.
Sexual Assault
Owners of hotels, malls, and other public facilities are required by law to have some sort of security. Whether this includes security cameras, security guards, security lighting, or some combination of these, property owners must provide adequate security to help reduce the risk of crime in their area. If you are sexually assaulted due to negligent security, you may be eligible for monetary compensation from the property owner. Contact Branch & Dhillon, P.C. today to see if you have the basis for a personal injury lawsuit against the property owner and to claim the compensation you deserve.
Negligent Security
Commercial properties are required, by law, to offer adequate security for the people who work, live, or shop there. When there is no security provided and you were a victim of a crime on the property, you could eligible for compensation. Branch & Dhillon's caring team of attorneys can help you get the compensation you deserve for medical expenses and damages. Contact our team today to go over your negligent security case.
Property Owner's Duty of Care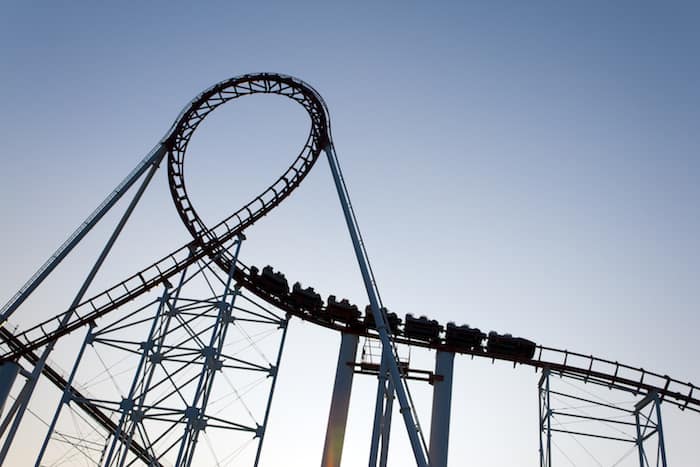 Plaintiffs are separated into three categories – invitee, licensee, or trespasser – depending on how much duty of care was owed to them by the defendant. These categories are extremely important for establishing how much compensation is owed to the plaintiff based on the accident, injuries, and damages. Here are the three categories in more detail:
Invitees
An invitee is someone to whom the landowner has given permission to enter the property for the mutual benefit of both parties. Landowners owe invitees a reasonable duty of care. This means keeping the property clean of debris and tripping hazards, fixing broken floorboards or stairs, and ensuring that there are no safety risks, such as a gas leak or black mold.
Licensee
A licensee is someone whom the landowner has given the expressed or implied permission to enter the property, but only for the licensee's own benefit. The landowner/homeowner owes a lesser duty to licensees. The property owner has the responsibility of warning a licensee about a dangerous condition – such as a hole in the yard – but does not necessarily have to fix it.
Trespasser
A trespasser is someone who has no right or reason to be on the property. Landowners usually do not owe trespassers a duty of care. One exception is if the trespasser is a child.
Children are protected by the attractive nuisance doctrine. Since children have increased curiosity about the world around them, it is fairly easy for them to get into dangerous situations that an adult would likely be able to stay away from. Children are owed extra care due to their inability to recognize the risk associated with these dangers. It is required by law for all property owners to take actions such actions as installing fences around pools, keeping construction sites secure with a gate or fence, locking abandoned cars, and putting away dangerous equipment such as saws.
If your child was harmed on another person's property due to negligence, then call Branch & Dhillon, P.C. today to claim the compensation that you and your child deserve.
Premises Liability Attorney
Premises liability cases can be difficult to navigate. You will want a strong attorney by your side to help you overcome the many challenges associated with these cases in court. The injury attorneys at Branch & Dhillon, P.C. have proudly served the people of Virginia and Texas for years, ensuring that they are well represented and get the compensation they deserve.
Branch & Dhillon, P.C. offers an obligation-free consultation to go over the specifics of your case, and we back up our services with a no-win, no-fee contract. Contact us today for help with your premises liability case.
More Resources: