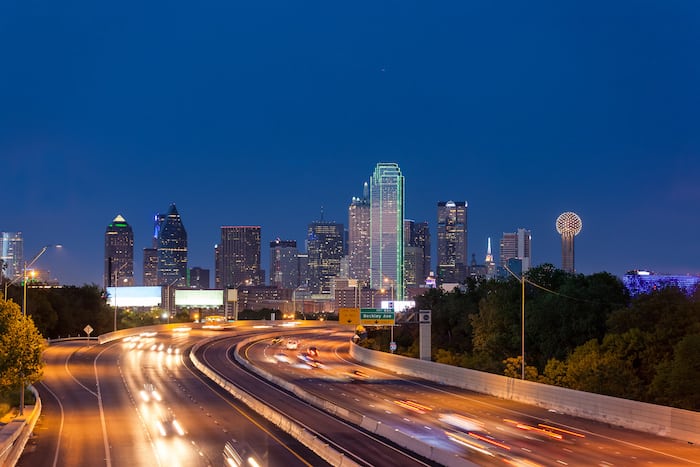 Branch & Dhillon, P.C., Your DFW Car Accident Lawyers
If you or a loved one has been involved in an accident, the aftermath can be devastating. Accumulating medical expenses, pain, suffering, and extensive property damages can leave your family struggling to return to normalcy.
We can help you claim the compensation you deserve. Our firm has a no-win, no-fee policy, which guarantees that you will not be putting your family at any more risk after the accident.
Contact Branch & Dhillon, P.C. today for a free consultation today!
Most Common Types of Car Accidents
Car accidents occur in many forms and can involve more than one vehicle. It is important to know what kind of collision in which you are involved, as it can help you prove the other driver's negligence in a court of law.
Here are the most common types of car accidents in the United States, according to the National Highway Traffic Administration:
Other Types of Vehicle Accidents and Injuries Handled By Branch & Dhillon
---
What Do I Do After an Auto Accident?
The moments after an accident are vital, and it is important to know how to respond so you ensure the safety and well-being of yourself and others. Here are the steps to take immediately after an accident.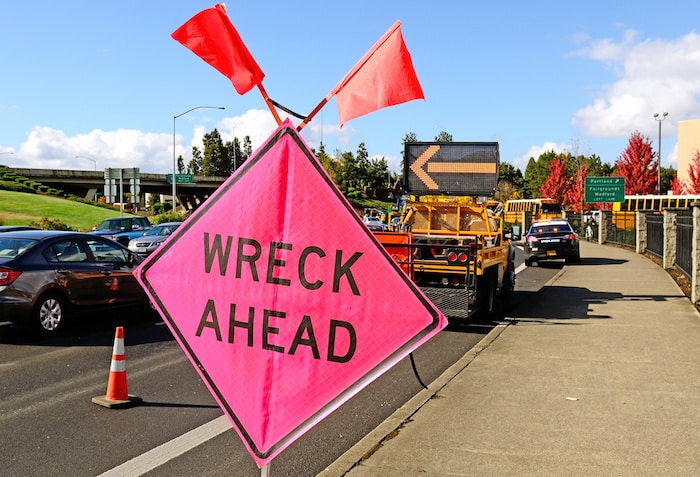 1. Move Your Car
Car accidents are terrifying, and it is easy to panic; however, you must move and, if possible, your car out of harm's way and to the side of the road. Turn on your hazards to let other drivers beware of the accident.
2. Check Yourself and Others for Injuries
Confirm that no one was seriously injured in the accident. If someone sustained an injury, contact emergency personnel immediately.
3. Call the Police
A police officer will gather reports from you and the other driver(s). These reports are public record and can be used in a court of law to gain compensation for injuries. It is important to make sure that you tell the officer exactly what happened but never admit to any fault. Admitting fault can decrease your ability to claim the compensation you deserve.
4. Gather Information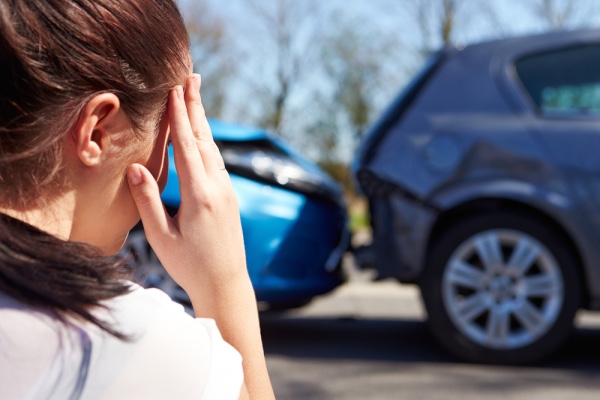 Talk with the other driver(s) to record the proper information needed to gain compensation. This information should include the following:
Name
Phone number
Insurance information
License plate number
License number
Address
Make and model of the other car(s) involved
Also, talk to any witnesses to the accident. Make sure to get their names and numbers, along with a statement about the current accident. This statement can either be written down or recorded.
Finally, you will want to take some pictures of the damages to the vehicles and the location of the accident. Remember, if you had to leave your car in the road, do not go out into the street until the police have arrived and they have sectioned off the area. Doing so can be extremely dangerous and result in another accident, such as you getting hit by a car.
5. Visit a Medical Professional
Even if you feel you have walked away from your accident unscathed, it is still essential to get checked out by a health professional. Some injuries, such as brain damage, may not be apparent at first because adrenaline has been coursing through your body, masking any pain. Health professionals can treat and document your injuries. Doing this will prevent further injury and give you evidence that you can use in a court of law.
6. Call a Personal Injury Attorney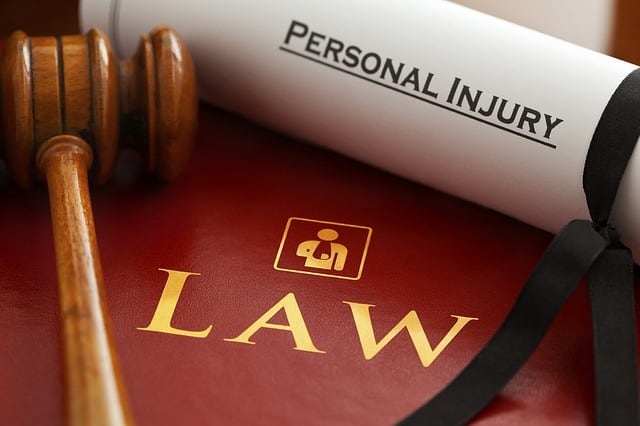 It may be tempting to call your insurance company directly after an accident. While insurance companies do provide some coverage for the accident, it is important to call an accident attorney to ensure that you get the compensation you deserve.
Some insurance companies will try to twist your words around and give you partial fault for the accident, which will reduce your compensation. Don't allow insurance companies to swindle you; call the personal injury attorneys at Branch & Dhillon first.
7. File an Accident Report
If you did not file an accident report with the reporting police officer, then you can file one later with the Texas Department of Transportation.
If the damage is minor, neither you nor the other party is legally obligated to file a report. In some cases, this is better for you both, as damages, such as a scratch or a small dent, can be fixed relatively easily without the involvement of the insurance company. This will also avoid an increase in your premium and payments for your insurance.
Common Causes of Car Accidents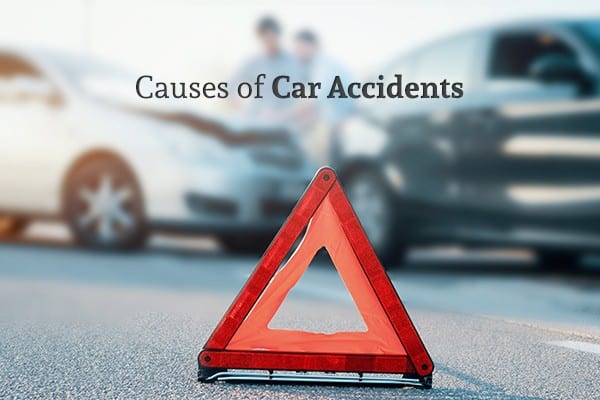 Many factors can lead up to an accident, such as unsafe road conditions or the negligence of another driver. According to the National Highway Traffic Safety Association, these were the most common causes of fatal car accidents in 2018:
Speeding: 8,856 fatal accidents in the U.S., which is 16.9% of total fatal accidents;
Driving under the influence: 5,507 fatal accidents in the U.S., which is 10.5% of total fatal accidents;
Distracted driving: 2,294 fatal accidents in the U.S., which is 5.7% of total fatal accidents;
Poor road conditions: 1,103 fatal accidents in the U.S., which is 2.1% of total fatal accidents;
Failure to follow traffic laws: 2,064 fatal accidents in the U.S., which is 4% of total fatal accidents; and,
Aggressive driving: 2,002 fatal accidents in the U.S., which is 3.9% of total accidents.
---
Who is at Fault in a Car Accident? Three Theories of Liability
The fault lies with whom was responsible for the injuries and damages you received because of the accident.
These three theories of liability will help a courtroom determine fault:
1. Negligence
Negligence means that an individual breached his or her duty, which caused an accident resulting in another's injuries and property damage. All drivers have a duty and responsibility to abide by traffic laws. When they breach this duty by speeding, ignoring traffic signs, and driving distractedly, they put themselves and others at risk. Should they be in an accident, their negligence can be deemed the cause. They would then have to pay for the damages and medical expenses of the other parties involved.
2. Respondeat Superior
This theory of liability places the responsibility of duty on the employer of a commercial vehicle. In these cases, employers have a duty to ensure that their drivers are working in safe conditions, they are working within the hours set by the Hours of Service Regulation, and they are driving a fully operational vehicle.
If a commercial vehicle driver is found driving under unfavorable conditions (eg, being forced to work longer than usual or legally required), then the employer may be held responsible for the action and forced to pay compensation for damages and medical expenses. The driver may also be sued by the other individual if there is also evidence of negligence on his or her end.
3. Product Liability
If a driver or a commercial driver is involved in an accident due to a mechanical failure (eg, brake system failure, airbag deflation without initial impact), then the liability may fall on the manufacturer. Manufacturers are required to extensively test to ensure that all parts are working properly in order to reduce the number of accidents.
If a mechanical error is a cause, it could be due to a defect within the manufacturing process. In these cases, the manufacturer and the employer may be responsible for damages and medical expenses compensation because they failed to perform a proper inspection before use.
---
Common Car Accident Damages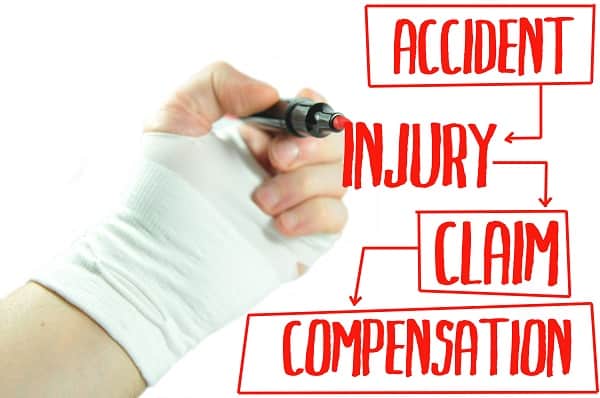 Car accidents can cause massive destruction to the people and vehicles involved. It is important to know what kind of damage for which you can file a claim.
These are the most common claims filed after being involved in a car accident:
Damaged Property
You can claim compensation for your damaged vehicle after an accident. In the worst cases, it will be completely totaled, forcing you to search for a new one. New cars can be expensive, and the time and energy to find a new source of transportation take from time with your family. Car repairs can make a huge dent in your budget, forcing your family to scramble to make ends meet. To claim compensation for damages to your vehicle, call the attorneys at Branch & Dhillon today for a free consultation.
Medical Bills
Car accidents can lead to extensive injuries which may require expensive treatments, such as surgery. You can claim compensation after an accident for medical expenses including medication and physical therapy costs.
Income Loss
Some injuries will result in missed work leading to a loss of income. For some families, especially single parents, every paycheck counts. You will need the aid of Branch & Dhillon to ensure that you receive the compensation you deserve.
Pain and Suffering
You may suffer physically and emotionally after an accident and experience anxiety or a fear of driving, leading to high levels of stress. For those involved in a fatal car accident, guilt can follow surviving family members for years after the accident has been settled. Compensation can be claimed for pain and suffering damages, as it can help pay for medication, medical treatment, and therapy.
Punitive Damages
Punitive damages are awarded to cases where a group or an individual that caused the accident was behaving in a negligent and reckless manner. These damages are meant solely as a punishment and as a way to deter others from behaving in a similar fashion. Depending on the state, the punitive damage laws differ. In Texas, an individual is allowed to sue for punitive damages in a personal injury case.
---
Auto Insurance Laws in Texas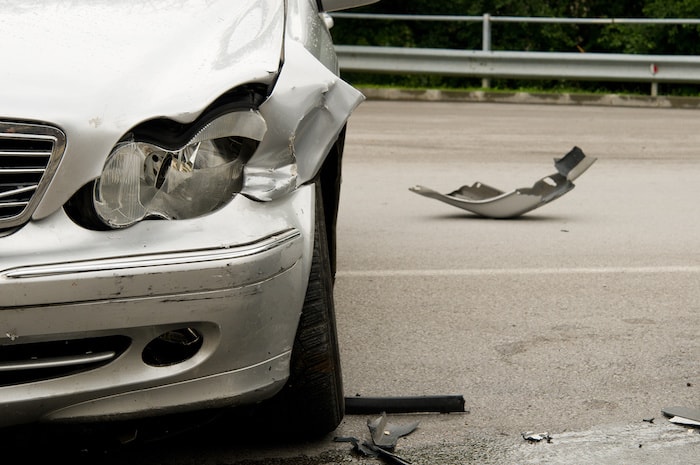 In the state of Texas, car insurance must include liability insurance. The set minimum coverage that every driver in Texas must have is as follows:
Bodily Injury Liability: $30,000 for each person and $60,000 total per accident
Property Damage Liability: $25,000 per accident
Drivers in Texas may also elect to include other coverages on their insurance policy, such as comprehensive and uninsured motorist protection. These types of extra coverages are not required by law, though they do add extra protection for the driver. Contact our Dallas car accident lawyers here.
---
Dallas/Fort Worth Car Accident Statistics
The Dallas/Fort Worth area is notorious for its car accidents. In 2018, the Texas Department of Transportation reported that there were 421,882 car accidents. This number averages out to 1,155 collisions per day. Out of the total car accidents in that year, 1,774 of them resulted in at least one death.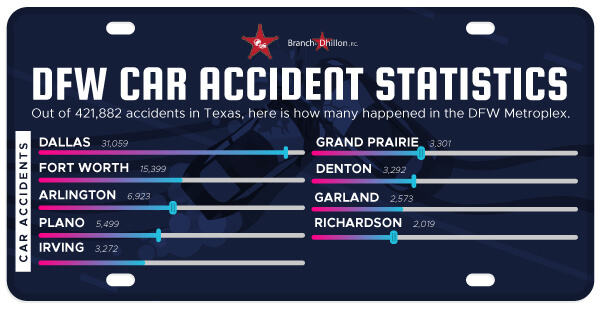 The areas with the highest reported accidents in the DFW area are as follows:
Dallas: 31,059
Fort Worth: 15,399
Arlington: 6,923
Plano; 5,499
Irving: 3,272
Grand Prairie: 3,301
Denton: 3,292
Garland: 2,573
Richardson: 2,019
In the Dallas/ Fort Worth metroplex, there were 73,377 accidents that equal 29% of the total number of accidents that occurred in Texas in 2018. Dallas is the most accident-prone city in the DFW area according to statistics posted by the Texas Department of Transportation. About 20 accidents happen per day for every 1,000 people.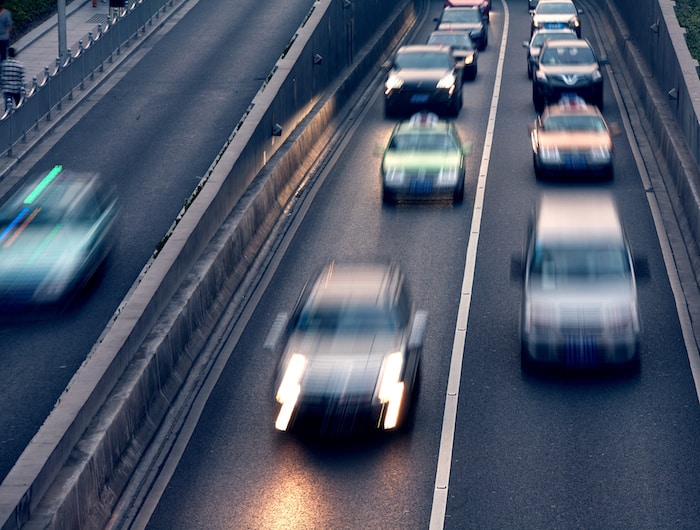 ---
Contact Us So You Can Focus On Recovery
Car accidents, unfortunately, occur every day. From fender benders to head-on collisions, car accidents cause major damage to people and property, and in the worst cases, serious injuries and death. It is important to know how to respond to an accident and whom to turn to when it comes time to seek compensation for damages and medical expenses.
The personal injury attorneys at Branch & Dhillon, P.C. have years of experience dealing with car accident cases and can help you claim the compensation you deserve. Contact us today for a free consultation.
Supporting Resources: