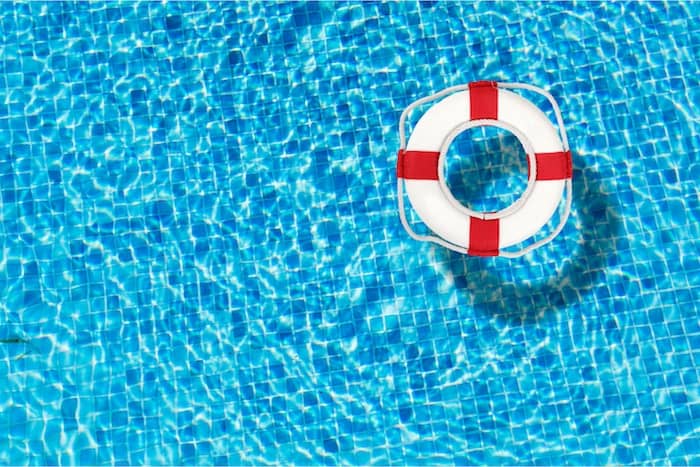 Adults and children alike suffer injuries at swimming pools including slip and fall accidents, injuries on diving boards and drowning accidents. Any time a property owner has failed to maintain a safe swimming area, they can be held legally liable for the accidents that occur on their property. Maintaining a safe environment includes ensuring all poolside equipment is safe, that the surface around the area is maintained properly, and diving boards are safe for use.
Who is Liable in a Swimming Pool Accident?
When a property owner fails to provide a safe environment for guests to enjoy, they may be liable for slip and fall accidents, diving board accidents and drowning. Homeowners, apartment building owner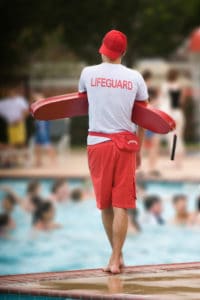 s, and hotel owners are liable for accidents that could have been prevented had the owner acted in a reasonable manner. Action or lack of action can have devastating consequences in swimming pool accidents. Any person who is invited onto the property has an expectation of safety. In some cases, particularly if the pool owner has failed to properly safeguard
the pool from trespassers, the owner may also be liable for injuries caused to those who were not invited.
What to do Following a Swimming Pool Accident
As with any accident, the first thing you should do is think about your safety and your well-being. Seek immediate medical attention, even if you believe your injuries are minor. Other steps you should take include:
Take photos of where the incident occurred
Get photos of any injuries you have suffered
Get witness names and contact information
Write down anything you may remember from the accident
Make note of any symptoms that appear in the days following the accident
Keep track of medical bills including medications and tests after the accident
Avoid taking any responsibility for the accident, particularly when speaking with an insurance adjuster, property owner or physician.
Contact a swimming pool accident attorney at Branch & Dhillon, P.C.
Swimming Pool Accident Lawyers in Arlington TX & Columbia SC
You have rights after you are injured due to someone's negligence. Keep in mind, an insurance company may send you an offer to settle your case. Before you sign anything sent by an insurance company, contact a swimming pool accident lawyer at Branch & Dhillon, P.C. Our offices are located in Arlington TX  and Columbia SC. We will help you recover the money you are entitled to for your injuries and medical expenses and if we don't succeed, you pay nothing.