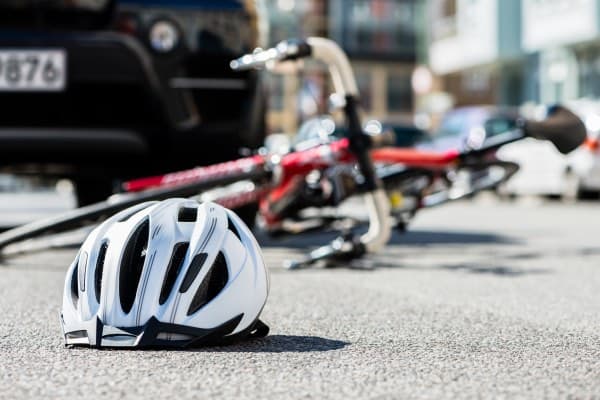 Bike Accident Lawyers Serving Texas
According to the National Highway Safety Administration, there were 783 fatal bicycle accidents in 2017. Bicycle accidents are often horrific events that result in significant injuries such as head trauma, spinal cord injury, coma, and – in the worst cases – wrongful death.
If you have been involved in a bicycle accident, you may be eligible for compensation for medical expenses and damages due to the negligence of the driver. The personal injury attorneys at Branch & Dhillon can help you start the process of seeking compensation after a bike accident. Contact us to schedule a free consultation at our Texas or Virginia office.
Common Victims of Bicycle Accidents
Unfortunately, the most common victims of fatal bicycle accidents are children. Extra caution is expected from drivers when entering areas where children riding on their bicycles is commonplace. This includes areas such as:
Schools
Parks
Subdivisions
Residential Neighborhoods
Even if a driver in Texas was following traffic laws, they may still be at fault for an accident involving a child because they failed to practice unusual caution.
Who is at Fault for a Bicycle Accident?
The fault for an accident lies with the negligent party. Although the car driver is usually held at fault, the courts may find the cyclist to be at least partially at fault If a bicyclist believes the driver of a motor vehicle is at fault, they must be able to prove that the accident occurred due to the negligence of the motorist. To do so, they have to be able to prove the following:
The driver had a duty of care to the cyclist
The driver breached his/her duty by acting in a way that placed others in a potentially dangerous situation
This breach of duty resulted in the accident
The bicyclist suffered injury and damages from the accident
Violation of safety laws from the driver or the bicyclist can be enough to hold either party partially responsible for the accident.
When the Cyclist is at Fault
Bicyclists share the responsibility of keeping the roads safe and reducing the probability of an accident. A bicyclist may be found at fault for an accident if they:
Fail to ride in the bicycle lane when one is provided
Fail to give proper hand signals when turning
Ride against the flow of traffic
Swerve in and out of cars in parking lots or on the road
Fail to yield the right of way to vehicles when leaving the bike lane and entering the road
Modified Comparative Negligence in Texas
Even if the cyclist is found to be partially at fault for the accident, they may still be able to claim compensation for damages and medical expenses. The state of Texas follows the modified comparative negligence doctrine, which states that compensation can still be awarded to the plaintiff if they are found to be at 50% or less at fault of the accident; their compensation would then be reduced by the amount that they were found to be at fault. For example, if the plaintiff was deemed to be 10% at fault for the accident and has $10,000 in damages, they could still be awarded 90% of their damages in a suit against the driver. This would lead them to an award of $9,000 in compensation for medical expenses and other damages.
Common Cyclist Laws and Safety Procedures
While laws vary across the United States concerning bicycle safety, these ones are generally shared among them:
The bike should be the right size for the rider
Bikers should always wear safety helmets that are federally approved and are the right fit
Cyclists should try to avoid riding on congested streets and highways
Cyclists should check to make sure their brakes and reflectors are working before getting on their bike
Cyclists should remain at a safe distance from parked cars
Bicyclists should be aware of their surroundings at all times
Cyclists should base their speed on road conditions and the volume of traffic
Bicyclists are required to use proper hand signals when turning, stopping, or making lane changes
Cyclists should remain visible to other drivers
Steps to Take After a Bicycle Accident
If you or a loved one is ever involved in an accident, it is important to take the following steps in order to ensure that you get the proper care for your injuries. These steps may also aid your case when seeking compensation.
Call the Police
After a bicycle accident, you should call the police to report the accident. This way, the authorities may be able to document the accident and take down statements from both you and the driver involved. This step is necessary for ensuring that the accident is on record, which will allow you to take the necessary steps to file a lawsuit for compensation.
Trade Information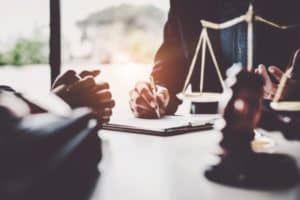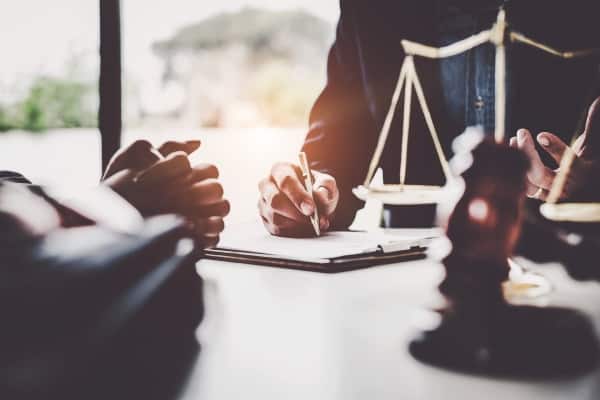 You will want to trade insurance information with the driver. Make sure you get their name, address, phone number, driver's license number, and license plate number. Also, if there are witnesses to the accident, you will want to get their names and numbers as well. It is also wise to record or write down their statements, which will better help support your claim for compensation.
Also ensure you take pictures of the accident scene, including any damage to your bicycle, the driver's car, and visible injuries you may have sustained. This is vitally important for documentation purposes and can be used as tangible evidence in court.
Seek Medical Attention
Medical attention should be sought immediately after an accident. Even if you do not initially feel like you sustained an injury, you should still get checked out by a medical professional. Most injuries do not present themselves until several hours after the accident, as adrenaline can mask the pain. You need to make sure that your injuries are addressed and that you receive proper treatment for them. This also helps document and create a record of your injuries which can be useful in seeking compensation.
The most common injuries resulting from a bicycle accident include:
Fractures
Spinal cord injuries
Head trauma
Facial injuries
Neurological damage
Ruptures discs
Torn ligaments or muscles
Emotional trauma
Contact a Personal Injury Attorney
Reaching out to the personal injury attorneys at Branch & Dhillon is extremely important after an accident. Our team can help you take the necessary steps toward seeking compensation for your medical expenses and other damages
Bicycle Laws in Texas
In the state of Texas, bicycles are considered vehicles and share the same rights to the road as motorized vehicles. However, there are also laws in Texas that apply specifically to cyclists. The laws that regulate bicycle operation in the state of Texas are as follows:
Cyclists are allowed to ride in the same direction as traffic as long as they stay as far to the right as possible
Cars are required to yield to a bicyclist when the cyclist has the right of way
Cyclists are expected to ride near the curb but may take up the whole lane if they are safely able to do so
A car must yield and move at a speed that keeps them at a safe distance (one car length) from a cyclist
Two cyclists may ride abreast of each other if they are not impeding traffic
Bicycle Accident Injury Lawyers in Texas
If you or a loved one has been involved in a bicycle accident, the recovery process can be full of hardships. Loss of wages, building medical expenses, wrongful death, and mental anguish are difficult to navigate.
You shouldn't have to seek compensation alone. The personal injury attorneys at Branch & Dhillon have a no-win, no-fee policy and are proud to serve the people of Texas and Virginia. We will help you claim the full compensation you deserve for your damages. Contact us today to set up a free consultation with one of our accident attorneys.