If You've Been Injured, Contact Us
Accidents happen all the time but if you've been injured because someone was not paying attention while driving or you lost a loved one in a violent incident, you have the right to file a personal injury lawsuit. Dhillon Law Firm helps both victims and their families recover financially. We focus on the legal side while you focus on getting your life back and healing from your injuries.
Dhillon Law Firm is committed to providing high-quality legal personal injury representation to those who have suffered an injury due to the negligence of another person. Call our offices today and set up an appointment with one of our senior attorneys. You have nothing to lose; if we are not successful getting a settlement for your case, you pay no fee.
6870 Elm St #100
McLean, VA 22101
Phone: (703) 400-8503
FAX: (703) 256-2636
About McClean, VA
Members of Congress, diplomats, and others live in McLean VA which is considered a census-designated place (CDP). The total population remains slightly under 50,000 people and most of them are associated with the government in one manner or another.
Landmarks and Places of Interest in McLean VA
The Mount Daniel School Park is among the sites to see in McLean. The offices of the Central Intelligence Agency are also in McLean though are not open to the public. Thanks to its proximity to Washington DC there are numerous places of interest including: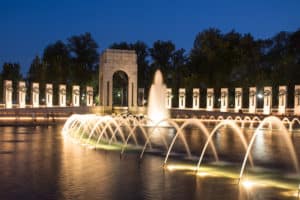 The National Mall
Smithsonian Institute
National Gallery of Art
John F. Kennedy Center for the Performing Arts
Notable City Ordinances and Laws
Virginia has very strict DUI rules and any driver who has been convicted of DUI three times will face a lifelong restriction on their license. Most of the ordinances and laws in McLean are from Fairfax County, and residents should be aware of noise laws and restrictions on pet owners. Pet owners must have 12,500 square feet of space if they have three or four dogs on the premises.
Like nearly every state, VA has some pretty unusual laws that are not enforced but remain on the books. Some of the most unusual ones include:
No washing mules on the sidewalk
Only raccoons may be hunted on Sunday
It is a violation of ordinances to swear during an argument
Tickling a woman is a violation of the law
Local Resources – Hospitals, City Emergency Services, Government Services
Emergency Medical Dispatch – 911
Non-Emergency (Voice and TTY/TDD): 703-691-2131
Adult Protective Services – 703-324-7450
Tysons Corner Medical Center – 703-287-6400
Nova Urgent Care – 703-847-9800