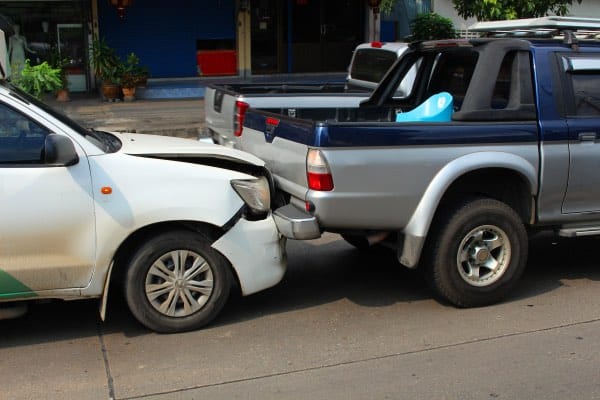 The National Highway Safety Administration reports that 28% of accidents in the United States are rear-end collisions, making them one of the most frequent types of accident. Rear-end collisions can be serious and lead to injury, property damage, pain, and suffering, and lost current and future wages.
Trying to put your life back together after an accident can be stressful as you seek compensation for damages and medical expenses. The personal injury attorneys at Branch & Dhillon, P.C. have a vast amount of car accident case experience and can help you claim the compensation you deserve. Contact us today for a free consultation.
Common Injuries Resulting from a Rear-End Collision
Injuries from a rear-end collision can range from serious to life-threatening, often leading to on-going medical complications, the need for rehabilitation, and lost wages. The following are the most common injuries that victims of rear-end collisions may experience:
Whiplash
Traumatic brain injuries
Spinal cord injuries
Soft tissue injuries to back, neck, and shoulders
Concussions
Broken Bones
Lacerations
If you have been involved in a car accident, seek medical attention immediately. Some injuries are not immediately apparent after an accident. A doctor or medical professional can determine the extent of your injuries and give you the treatment you need. Seeking medical attention will also make sure that you have proper documentation of your injuries, which will be helpful when seeking compensation. The skilled car accident attorneys at Branch & Dhillon will help you gather evidence and get you compensation for your medical expenses and other damages.
Is Personal Injury Protection/No-Fault Insurance Required?
Personal Injury Protection (PIP), also known as No-Fault Insurance, covers the injuries of the driver and their passengers after an auto accident. PIP insurance covers medical expenses and damages that are directly related to the accident, regardless of whether the driver is found at fault or not. The insurance company may cover the following expenses after an accident:
Medical expenses
Lost wages
Custodial services, such as childcare
Funeral Expenses
Personal Injury Protection is required in some states; however, is not required in Texas or Virginia. Some insurance companies offer an add-on to the personal liability coverage which covers similar guidelines as PIP. This add-on can be rejected by the policy-holder.
Is the Driver in Back Always at Fault for a Rear-End Collision?
It is generally assumed that the rear driver is responsible for a rear-end accident; however, this does not mean that the front driver is never at fault. These are the most common situations where the front driver may be found at fault for a rear-end collision:
The front driver cuts the rear driver off
The front driver fails to properly yield the right-of-way
The front driver is driving recklessly
The brake lights of the front driver are not functioning properly
The front driver is at a complete standstill on the roadway
The front-driver reverses unexpectedly
If you feel that the front driver was at fault for your accident, you should contact the attorneys at Branch & Dhillon. Our expert team can help you gather the necessary evidence to strengthen your cases, such as camera footage and witness statements.
Multiple Rear-End Collision Fault in Texas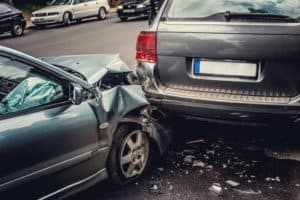 Sometimes, a rear-end collision can lead to a chain reaction. When multiple cars are hit in the rear, getting statements from witnesses is critical. Texas has adopted the doctrine of modified comparative negligence where in order to recover, the plaintiff's fault may not be greater than that of the defendant or combined multiple defendants. Under this doctrine, a plaintiff can only recover damages if they are found 50% or less at fault for the collision.
Tips for How to Avoid a Rear-End Collision
It is impossible to completely avoid a rear-end collision; any time you get into your vehicle, you're assuming a certain amount of risk. However, there are ways to reduce the likelihood that you will be involved in a rear-end collision. Here are a few safety guidelines to help you stay safer on the road:
Keep a safe following distance from the car in front of you
Watch out for irregular behavior from other drivers
Drive carefully in bad weather
Pay attention to road conditions
Keep your eyes on the road
Stay off the road if you are impaired or under the influence
Move your car off the road if it malfunctions
Maintain a safe speed
Rear-End Collision Attorneys in Texas and Virginia
If you or a loved one is involved in a rear-end collision, make sure to contact the personal injury attorneys%