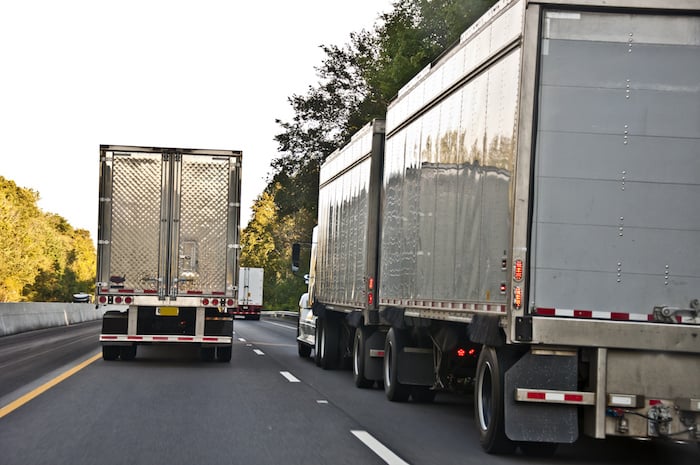 Tractor Trailer Accident Lawyers in Texas
In 2017, the Federal Motor Carrier Administration reported that 450,000 18-wheeler accidents occurred. 4,237 of these accidents were fatal and 23% resulted in one or more people getting injured. Laws and regulations have been passed at both federal and state levels to help decrease the likelihood of 18-wheeler accidents; despite this fact, the number of 18-wheeler crashes in the US has continued to steadily rise.
Tractor-trailer accidents are horrific events that can often lead to serious injuries, fatalities, and major property damage. Climbing medical expenses, damaged property, and rehab all leave one dealing with the consequences of the crash long after it occurs. The personal injury attorneys at Branch & Dhillon, P.C. are here to help you claim the compensation you deserve for your medical expenses and damages. You shouldn't have to deal with the aftermath of a tractor-trailer wreck on your own; contact us today to schedule an appointment with our truck wreck attorneys.
Common Causes of Semi-Truck Accidents
There are many different factors that could lead to a tractor-trailer accident. When a collision does take place, the damage can be catastrophic since 18-wheelers are heavy, large, and often carrying hazardous cargo. The most common factors that cause 18-wheeler collisions are:
Alcohol or drug use (3%)
Cargo shift (4%)
Tire problems (6%)
Inattentiveness of the driver (9%)
Illegal maneuvers/turns (9%)
Distracted driving (10%)
Feeling under pressure from the respective company/carrier (10%)
Fatigue/falling asleep behind the wheel (13%)
Over-the-counter drug use (13%)
Hazards on the roadway, such as potholes (20%)
Unfamiliarity with the roadway or area (22%)
Driving too fast for road conditions (23%)
Brake Malfunctions (29%)
Texas 18-Wheeler Accident Statistics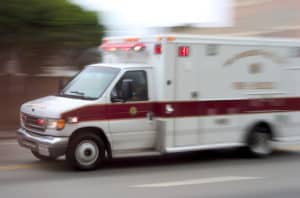 In Texas, the total number of fatal accidents in 2017 involving 18-wheelers was 556; these crashes resulted in a total of 649 deaths. Of those fatal accidents, 103 were single-vehicle accidents and 453 involved multiple vehicles. The total number of semi-trucks involved in an accident in 2017 was 621.
Can I Sue the Driver of the 18-Wheeler of the Company?
Determining who to sue for compensation after a tractor-trailer accident can be difficult. There are three different possible parties that may be responsible: the driver, the company, and/or the manufacturer.
When the Driver is at Fault
The semi-truck driver may be at fault for the accident if they were not following proper road laws. Distracted driving, speeding, driving under the influence, and following too closely are all dangerous driving behaviors that put truckers and others on the road at risk for an accident. If the driver of the truck was driving while performing negligent actions, they may be liable for damages and medical expenses after a wreck.
When the Trucking Company is at Fault
By law, trucking companies are prohibited from forcing or allowing truckers to violate the Federal Hours of Service Regulations. These regulations set parameters on the number of hours that all commercial vehicles are allowed to work continuously. They were set in place to help reduce the number of accidents due to fatigue and limit the possibility of companies taking advantage of their drivers.
If a trucking company is found to be forcing their workers to drive beyond the hours set by the Federal Hours of Service Regulations, then they may be held responsible for any damages resulting from an accident. The company may also be responsible if they require their drivers to work despite poor road conditions. Heavy rain and snow can create slick roadways and low visibility for drivers, and an 18-wheeler would have a particularly hard time driving safely under these conditions. It is the company's responsibility to ensure the safety of their drivers and others on the road.
When a Manufacturer is at Fault
While it is the trucking company's responsibility to ensure that all of their vehicles are inspected and mechanically sound before sending them out on the road, some mechanical errors can occur due to a manufacturing error. When a mechanical error that is beyond the control of the driver or the company is the cause of an accident, the manufacturer may be found to be at fault.
Negligence in Tractor-Trailer Accidents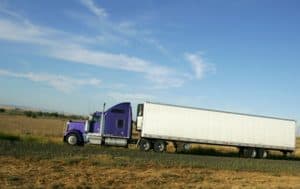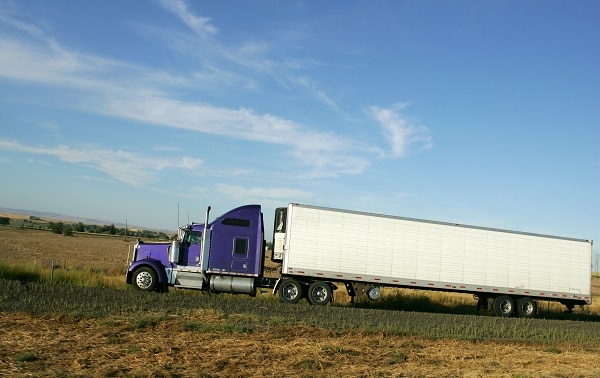 Every driver on the road has a duty of care to other drivers. When a trucker fails to follow traffic laws, their negligence can result in a major accident with serious injuries, property damage, and – in the worst cases – wrongful death. When it comes to seeking compensation from a tractor-trailer driver or their company, you have to be able to prove that the driver showed negligence. In other words, you must prove that
the defendant had a legal duty of care to the plaintiff;
the defendant breached that legal duty of care through his/her actions;
this breach of care resulted in an accident, and
the plaintiff's injuries were a direct result of the accident.
In Texas, you may still be able to claim compensation even if you were deemed partially responsible for the accident. Under the doctrine of modified comparative negligence, the plaintiff may be able to claim compensation if they are less than 50% at fault for the accident, but they will receive reduced compensation equivalent to their determined fault. This means that if you were in an accident with a tractor-trailer and decide to sue the driver to cover the $50,000 in damages, but you are deemed to be 20% at fault for the accident, you could still win $40,000 in compensation.
Contact Our Injury Accident Lawyers in Arlington, Texas
Branch & Dhillon is committed to serving the people of Texas. Our experienced team has worked with a wide variety of vehicle accidents, including tractor-trailer wrecks. We have helped many families rebuild their lives by getting them compensation for their injuries and other damages. Our law firm is dedicated to service and is a no-win, no-fee office. Contact us today for a free consultation.