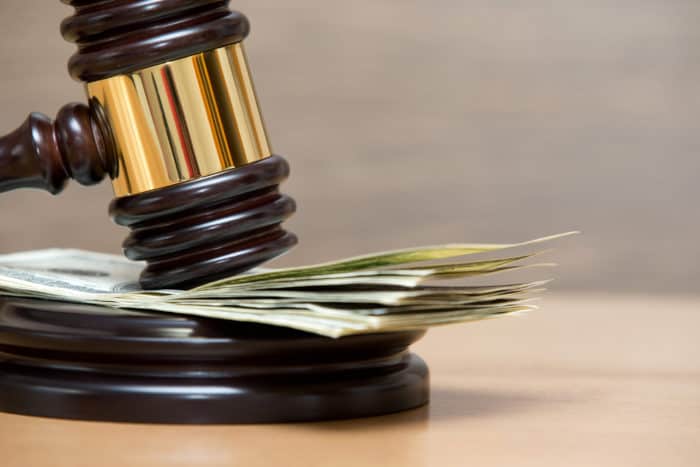 FAQs About Contingency Agreements
How Does No Win No Fee Work?
No win no fee, also called a contingent fee agreement, means if your compensation claim is unsuccessful, you will not have to pay for your lawyer's services. Filing a claim for compensation will no cost you. If your case is successful in obtaining a financial reward. Once your case is successfully settled, the attorney fee is paid before the settlement funds are released to you.
Whether you've been injured in a car accident, been the victim of an accident because of someone else's negligence, or you suffered an injury in an amusement park, we work hard to get you the compensation you deserve. Personal injury cases are complicated and collecting damages is never easy. However, you need to focus on recovering from your injuries. That's why we are committed to ensuring your peace of mind by providing you high-quality personal injury representation. Contact us today for a complimentary consultation.
Working With a Contingency Fee Lawyer
Every personal injury lawsuit is different but there are some documents that are standard for all cases.
Copies of any accident reports you filed at the location of the accident including police reports.
Medical reports for treatment you received for your injuries
Names of any witnesses and photographs that are available.
If an insurance company has contacted you about a settlement, you should bring those documents with you to your first consultation.
Remember, as your case progresses, we may need additional information from you including information about ongoing medical treatment and pay stubs showing the amount of wages you are losing.
Can an Attorney Meet At My Home if I Can't Travel?
Our attorneys are happy to meet with potential clients who are incapacitated because of an accident. We know some victims will remain hospitalized, others will be in rehabilitation, and still, others will be unable to drive for extended periods of time due to their injuries. Call Branch & Dhillon, P.C. and work with us to find a mutually acceptable time and location for a meeting. We'll do our best to accommodate your needs.
How Do I File Claim for Compensation?
Once we have determined you have a personal injury case, a lawsuit will be filed in civil court. We will have to notify the insurance company of the other party of our intention to file a suit. You will be required to fill out an affidavit stating how the accident occurred, what your injuries were and what costs you have related to the lawsuit. This will begin the personal injury claim process.
How Long Will It Take to Receive a Settlement?
There is no simple answer to how long this process will take. In some instances, insurance companies may make an early offer for settlement and negotiating with them may help speed up the process. Even if we start the process by negotiating with an insurance company, we will continue the process of preparing to go to trial should that be necessary.
There are numerous instances where a settlement could be delayed. Witnesses may not be available, discovery might take more time than anticipated, and the courts have to be available to hear your case. Once we know more about your case and how we will proceed, we'll give you an estimate of the amount of time it may take.
There are a number of factors that will go into making a determination of how quickly your claim is settled. If we settle out of court with an insurance company, we can often resolve these matters in a relatively short period of time.
When a personal injury lawsuit goes to trial, even when the court makes a cash award the "losing team" has the right to file an appeal. This could delay a settlement further. Since every case is different, there is no simple answer; we'll do our level best to get this matter resolved quickly and efficiently. Contact us to set up your consultation today.