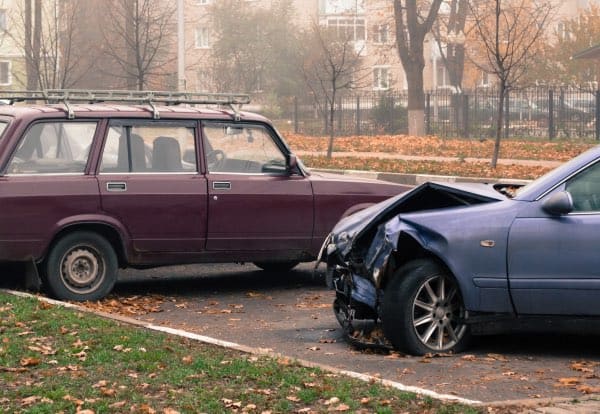 Parking Lot Accidents & Assaults Attorneys in Arlington, Texas – Serving the DFW Metroplex
Parking lots are bustling with circling cars and crossing pedestrians. The potential for an accident is high. Unlike the road, parking lots are considered private property, controlled and cared for by the property manager or the business. If you have been involved in an accident in a parking lot due to the negligence of the property owner, you may be entitled to monetary compensation for damages and medical expenses. Contact Branch & Dhillon, P.C. today for a free consultation and start the journey to retrieve the compensation you deserve.
Liability In Parking Lot Accidents
Parking lots are considered private property; maintenance of the lot is the responsibility of the business, person, or property management company that owns the lot. They have a reasonable duty to take care of the parking lot so that they can reduce the possibility of an accident. This includes taking the following maintenance steps and precautions:
Fixing or warning about uneven areas in the pavement
Fixing or warning about cracks in the pavement
Clearing snow from the parking lot and salting the ice
If you were in an accident due to the failure of the property owner's care of the parking lot, you may be eligible for monetary compensation. To claim compensation, you must be able to prove that the owner knew or should have known about the danger in his or her lot. You will want to have a dedicated personal injury attorney in your corner. The attorneys at Branch & Dhillon, P.C.  know the steps and what to look for when showing the negligence of a property owner. We will fight for your compensation; you focus on your recovery.
Common Conditions that Lead to Parking Lot Accidents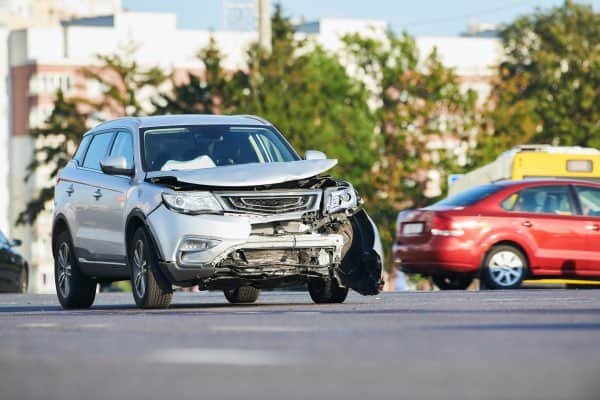 Poor conditions of a parking lot can increase the likelihood of an accident. These are the most common conditions that lead to accidents in a parking lot:
Pavement Issues such as slick roads from ice or snow can wreak havoc within a parking lot. Cars can slide and collide, and they might not be able to stop quickly for pedestrians. Cracked and uneven surfaces can increase the potential that a pedestrian trip, falls, or rolls an ankle. Finally, potholes can lead to popped tires or damage to the undercarriage of a vehicle, depending on the severity of the pothole.
Speed Bumps are designed to slow down drivers before entering zones with heavy foot traffic, such as in a parking lot or residential neighborhood. But sometimes speed bumps can be positioned poorly and cause more damage than good.
Poor Security can result in a rise in criminal activity. This threatens the lives of those who use the parking lot and puts them in danger of theft or more violent crimes, such as sexual assault. Having security or even adequate lighting for a parking lot can significantly reduce the potential for a crime.
Other People share the parking lot with you. It is important to always be mindful of those around you when navigating in and out of the parking lot. Distracted or impatient drivers are one of the biggest causes of accidents in parking lots today.
Parking lot owners hold a responsibility to ensure that their lot is as safe as possible for those using it. Unfortunately, not all dangerous conditions are obvious. Parking lot owners may not be held responsible for accidents in which they had no ability to perceive or anticipate happening.
Parking Lot Hit & Runs
Unfortunately, drivers don't always stop after an accident has occurred. In a parking lot, it's easy for someone to accidentally bump into or scrape your car without anyone noticing. If a hit-and-run auto accident happens to you, our personal injury attorneys can help you gain compensation for damages.
Parking Lot Crimes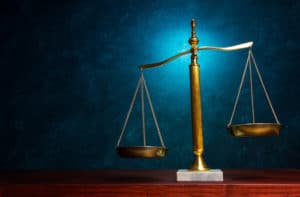 Property managers or businesses are not held responsible for crimes committed in their parking lots. It is impossible to predict that an act of violence will occur. Property owners are responsible for providing adequate security, such as proper lighting, to reduce the likelihood of there being a crime. Unfortunately, there is no way for them to completely remove the possibility of a crime. Some parking lot owners may use signs warning about the potential of theft to help further separate themselves from liability due to a crime. These signs often remind people to hide valuables when entering a business or property.
Contact Our Injury Attorneys and Get the Compensation You Deserve
Parking lot accidents and assaults can be traumatic events that lead to damages to your car, possessions, and serious injury. If you or a loved one has been involved in a parking lot accident or assault, you may be entitled to monetary compensation for damages and medical expenses. Contact the dedicated team of personal injury attorneys at Branch & Dhillon, P.C. Our law firm provides free consultations and follows a no-win, no-fee policy, which takes the risk out of pursuing compensation. Our team is passionate about helping you and your family get back onto your feet. Get in touch with us today for more information.