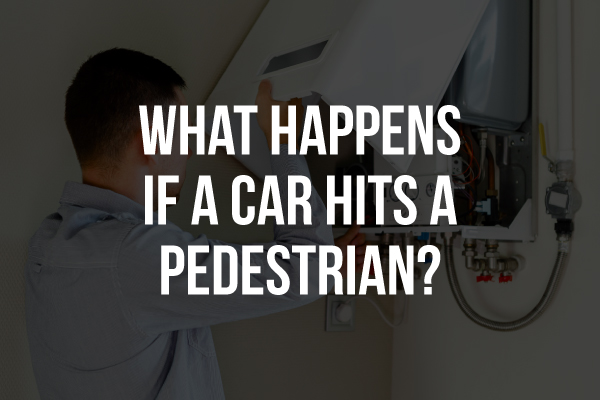 On a bright and sunny afternoon, you decide to walk down the street to the local supermarket to pick up what you need for dinner. As you set off, you walk on the sidewalk, facing oncoming traffic. However, while there are sidewalks throughout your neighborhood, you reach a stretch where the sidewalk is being repaired.
As you have done many times before, you check to see if you have enough space to pass the blocked-off section of the sidewalk by using the road. There is a car, but they are far enough from your location that you deem it safe. But then dread starts to set in as you get halfway through passing the roped-off section and the car appears to be speeding up. Panicked, you rush towards safety, but it is too late. The car, whose driver was distracted by trying to get their phone that fell between their seat and the console, clips the side of your hip. The speed and collision send you crashing into where the road meets the sidewalk.
For a moment, you think everything is fine. Your heart is racing and your body is quaking, but you don't feel any pain. As you go to move, however, the right side of your hip screams out and you don't have the strength to stand. The police are called to the scene and you're rushed to the hospital. There, you learn you've broken your hip and sprained your ankle. Due to the accident, you require many surgeries to fix your hip, your injuries prevent you from working, and you experience mounting financial strain.
Thankfully, situations like this always have a glimmer of hope. The personal injury lawyers at Branch & Dhillon, P.C. understands the stress that families go through after a loved one is involved in a serious accident. Our team fights for the rights of all accident victims, helping them get compensation so they can get their lives back on track. We don't let the negligent party rob you of the full potential your life has. We dedicate our time and energy to gathering the right evidence and putting together a clear picture of what happened and how the defendant's actions caused your injuries.
Here is a further look into pedestrian accidents and how our attorneys can help:
Are Pedestrian Accidents Common?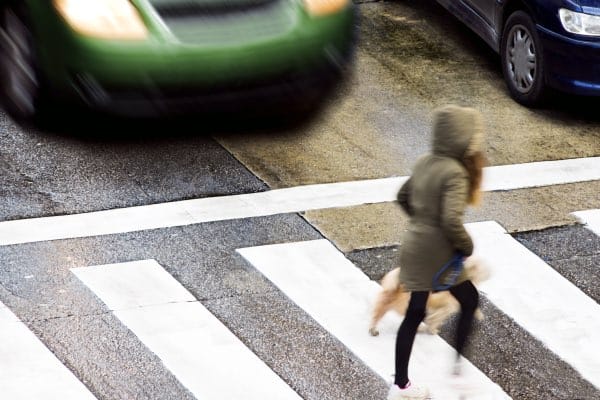 According to data gathered by the National Center for Health Statistics (NCHS), an estimated 8,984 pedestrians died in a traffic or non-traffic incident in 2021. Out of these accidents, the National Highway Traffic Safety Administration estimated that 7,388 pedestrians died in traffic crashes on public roads.
The 2021 data for pedestrian accidents can be broken down into further data points, such as:
84% of all pedestrian accidents happened in an urban setting.
77% of pedestrian accidents happened on the open road.
23% of pedestrian accidents occurred at intersections.
74% of pedestrian accidents occurred due to dark conditions, such as streets with no street lights.
Fridays accounted for the largest number of pedestrian accidents with 1,248 deaths.
Saturdays also saw a large number of pedestrian deaths with 1,220 victims.
Branch & Dhillon, P.C. Insight: What Is a Non-Traffic Incident?
Non-traffic incidents refer to accidents that take place on private property, such as a driveway or a parking lot.
What Are Common Causes of Pedestrian Accidents?
A wide range of variables can increase the likelihood of a pedestrian accident occurring. Some of these factors are outside of the driver's control, such as poor road conditions. However, a majority occur due to either the negligence of the driver or the poor decisions of the pedestrian. Here are the most common causes of pedestrian accidents:
Distracted driving
Failure to give the right-of-way to pedestrians
Ignoring traffic signals, including walk signals
Driving while under the influence of drugs or alcohol
Walking while under the influence of drugs or alcohol
Wearing dark clothing at night
What Actions Can Pedestrians Take to Help Prevent Pedestrian Accidents?
While there is no way to completely eliminate the chances of an accident, pedestrians can take actions to significantly decrease the risk. These actions include the following:
If walking at night, pedestrians need to make sure they are visible by carrying a flashlight or wearing retro-reflective clothing.
Pedestrians should cross the street at crosswalks or intersections to increase visibility and safety.
Whenever possible, pedestrians should walk on the sidewalk or other pedestrian-designated path.

If there is no sidewalk or path available, pedestrians should walk on the shoulder of the road facing traffic.
What Are Common Pedestrian Accident Injuries?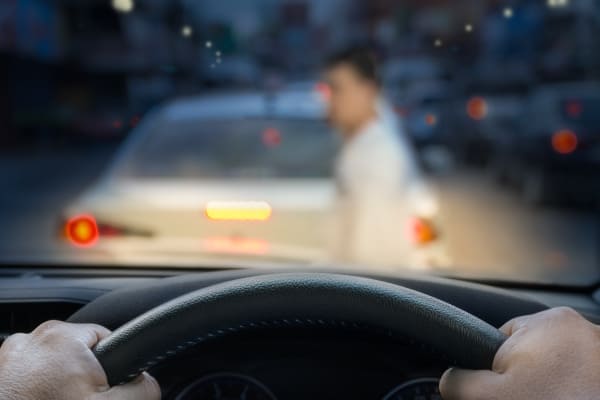 Unlike drivers in their vehicles, pedestrians are completely unprotected on the road. Therefore, in the case of an accident, they are far more likely to sustain a serious injury such as to the brain or spinal cord. These injuries don't just result from the initial impact—they can also occur when the pedestrian hits the ground.
Common injuries from pedestrian accidents are as follows:
Traumatic brain injuries
Broken limbs
Lacerations
Loss of limbs
Paralysis
In worst cases, death
What Are the Current Pedestrian Laws in Texas?
Texas state law states that all pedestrians must obey traffic control devices, such as traffic signs and signals. This is true unless a police officer is overruling the traffic control device.
If a pedestrian does not have a sidewalk or pedestrian path to use, they must use the left side of the road, facing traffic. This is so they can see cars coming towards them.
Both pedestrians and drivers of motor vehicles are required to keep the following rules in mind:
Pedestrians are not permitted to stand in a roadway to solicit a ride, contribution, employment, or business from an occupant of a motorized vehicle.
Vehicles must yield the right-of-way to pedestrians at all crossings designated with crosswalks. If there is a traffic signal, the driver has the right-of-way but must still look for pedestrians who may be crossing.
Pedestrians are forbidden from suddenly leaving the curb or other place of safety to cross the road, regardless of whether they are at a crosswalk or other designated crossing area. This is to keep them safe from the path of vehicles that may not have time to properly yield.
Pedestrians are not allowed to cross two adjacent intersections unless they are marked by a crosswalk.
Pedestrians may not walk along or on a roadway if there is a sidewalk provided and accessible to the pedestrian.
Who is At Fault for a Pedestrian Accident?
Individuals injured in a pedestrian accident face a long road to recovery. The stress of seeking compensation can be overwhelming, especially when they are unsure if they have a case.
The pedestrian accident lawyers at Branch & Dhillon, P.C. offers free no-obligation consultations to go over the facts of your case and help determine who the liable party is. To receive compensation for your injuries, it must be proven that the negligent party caused the accident that resulted in your injuries.
As shown earlier through Texas's laws, drivers of motor vehicles have a duty to exercise care to avoid colliding with a pedestrian on the roadway. If a driver fails to exercise proper care, for example by texting and driving, and that causes them to hit a pedestrian, then the driver would be considered negligent. In this case, they would be responsible for the damages and medical expenses that were caused by the accident to the pedestrian.
However, in some cases, the pedestrian might have had a hand in the accident. For example, if the pedestrian was walking late at night and wearing a black hoodie, black jeans, and black shoes, and there were no street lights, the driver may not be able to see them. In this case, the pedestrian may be considered at partial fault for their accident and the theory of modified comparative negligence would be used.
This theory states that if a plaintiff is responsible for up to 50% of their accident, the damages they receive will be reduced by the percentage they were at fault. However, if they were more than 50% at fault for their accident, they wouldn't be able to recover any of the damages.
What Damages Can Be Recovered in a Pedestrian Accident?
Every pedestrian case is unique and may have a different amount of damage associated with it. Variables that are often used to determine the amount of settlement depends on the extent of the damages to the pedestrian, what treatments they have to go through, and how their future is affected.

Factors that go into calculating a fair settlement include the following:
Medical bills: This includes treatment both for treatment already received and for any future necessary treatment.
Total of projected lost wages: This includes current lost wages and future lost wages due to loss of the ability to work.
Non-economic damages: This includes the following:

Pain and suffering.
Emotional distress.
Long-term impact on your enjoyment of life.
Loss of consortium in cases of wrongful death.

Punitive damages: This is often included in cases of reckless driving.
What If My Loved One Was Killed in the Accident? Can I Still Sue?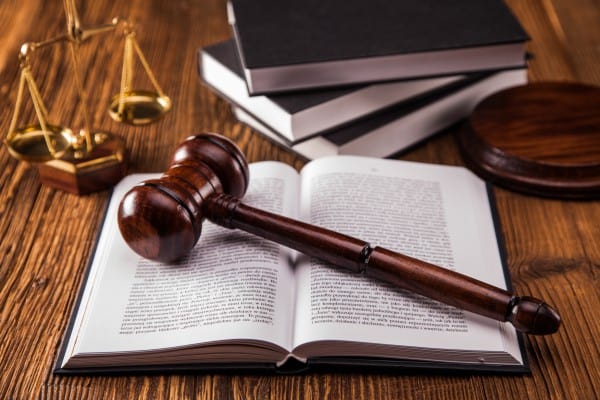 If a pedestrian accident results in a fatality, close family members, such as the spouse or children, may be able to file a wrongful death claim. In a wrongful death claim, the close family members have three months in which they are allowed to file a lawsuit on behalf of the deceased.
Wrongful death cases run similarly to personal injury cases when it comes to figuring out what factors into the value of the compensation. These factors include but are not limited to:
Medical expenses that were incurred before death.
Lost wages and earning capacity.
Loss of inheritance that the deceased would have been able to provide.
Loss of care.
Loss of guidance.
Loss of companionship.
Pain and suffering experienced by the deceased's loved ones.
Punitive damages.
Have You or a Loved One Been Injured in a Pedestrian Accident?
If you or a loved one was struck by a motorized vehicle due to the negligence of the driver, you do not have to struggle through the recovery process alone. The personal injury lawyers at Branch & Dhillon, P.C. can help you receive the compensation you deserve to cover the cost of damages and medical expenses after your accident. We will work alongside you to get the evidence needed to show the negligence of the liable party. Let us take on your case while you focus on a successful recovery. Contact our team today for more information on our car accident and pedestrian accident attorneys or to schedule your complimentary consultation.