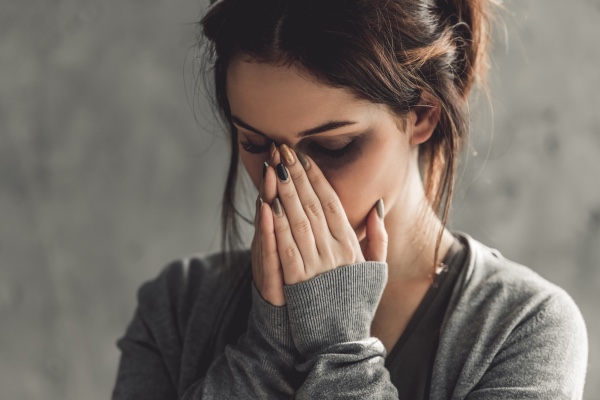 A young woman got off of work later than originally planned. Exhausted and a bit stressed, the young lady drives home, anxious to get into her apartment before the sun goes down. She lives in a nice apartment complex but its location isn't in the best part of town.
As she pulls into the apartment complex, an uneasy feeling sits in her gut. The sun has already gone down and the apartment complex looks darker than usual as there are a few lights out. To make matters worse, the electronic gate is broken, allowing anyone inside.
She tries to shake the feeling as she pulls into the parking lot. Gathering her things, she gets out of the car but can't shake the feeling that someone is watching her. Before she can get to her door, she gets grabbed. Thankfully, she can get away before the trespasser can hurt her too much, but as she disappears behind the door, she can't help but think. What if things had gotten worse? What would be the difference between sexual assault and rape?
What Is Rape?
According to the United States Justice Department, rape is defined as the following; forced sexual intercourse, including vaginal, anal, or oral penetration by a body part or object. In some cases, rape victims may have been forced through threats or physical violence. In 8 out of 10 rape cases across the United States, no weapon was involved, only physical force.
What Is Sexual Assault?
Under the United States Justice Department, the definition of sexual assault is as follows: the unwanted sexual contact that stops short of rape or attempted rape. This includes sexual touching and fondling. (However, it is important to note that some states, such as Texas, use this term interchangeably with rape.
How Does Texas Handle Sexual Assault and Rape Charges?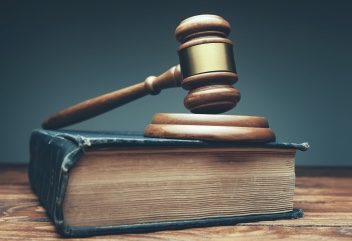 The Texas Penal Code Section 22.011 defines both sexual assault and rape as essentially the same charge. There is no true distinction between the two. An individual will be charged with sexual assault if they intentionally or knowingly did the following:
Penetrated a victim's sexual organ or anus by any means without their consent
Penetrated the victim's mouth with their sexual organ without the victim's consent
The perpetrator forced the sexual organ of the victim to contact or penetrate another individual's mouth, anus, or sexual organ without the other person's consent.
Reporting Sexual Assault and Seeking Legal Action in the State of Texas
Individuals who have been sexually assaulted can report the assault to the police to start a criminal investigation. However, every case of sexual assault is different and the victim needs to know what their rights are. A sexual assault survivor has the right to:
Decide as to whether they file a police report or report the information to another resource
Be provided with a written notice of the crime victim's rights and information and referrals to different programs that can aid them in getting the help they need for recovery.
Sensitive and skilled treatment in Texas emergency rooms
Crime victims do not have to take a lie detector test
Use a pseudonym and have his or her name, address, and phone number kept out of the court files relating to their case
Reimbursement through the Crime Victrim's Compensation program for financial losses stemming from the crime. This includes medical expenses, moving costs, and lost wages.
Have her or is safety considered when bail is set
Be notified of all illegal proceedings, including parole
Have a private waiting area, separate from other witnesses, before testifying in court
Write a victim impact statement and have the statement considered during punishment and parole proceedings
If they meet eligibility requirements, victims may maintain a confidential address through the Texas Address Confidentiality Program.
Reporting Rape or Sexual Assault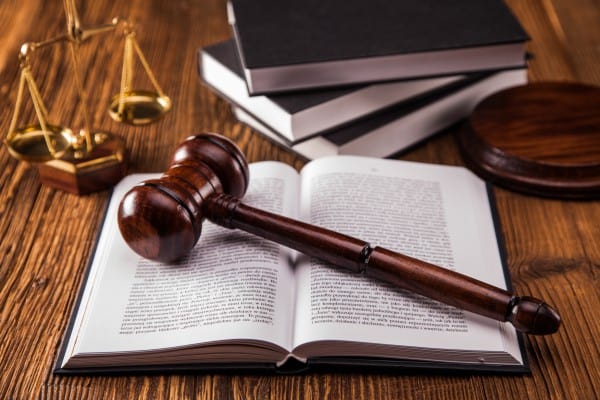 There are several options that victims have to report sexual assault:
Call 911: If you are in immediate danger after an attack, you will need to call 911. This will ensure that the right help gets to you wherever you are.
Contact the Local Police Department: Calling or walking into the local police department is another option for victims to make a report on the attack. The officers will be able to take down your statement and ensure that you are pointed to the right resources to get the help you need. If you are on a college campus, you can also report the assault to a campus-based law enforcement officer.
Visit a Medical Center: If any of these above options feel intimidating or not right for you and your case, you will still need to visit a medical center. Whether this is your doctor's office or a hospital, they can ensure that any injuries are addressed and taken care of. Here, they will be able to take your statement for you and report the crime to the police on your behalf. They can also help preserve any evidence of the assault through medical records and a sexual assault kit.
If you are unsure which medical professional in your area will be able to help you, there is a National Sexual Assault Hotline that you can contact to get information about resources in your area. This hotline will also walk you step by step through the process so that you do not have to face it alone. You can contact them by calling this number: (800)656-4673.
Additional Texas Resources for Sexual Assault Victims:
Texas's Crime Victim's Compensation Program
Individuals who have been the victim of sexual assault in Texas can receive compensation for damages that stemmed from the attack. This includes compensation for the following:
Lost wages due to the inability to work
Medical expenses
The replacement of any lost property
Home health care (if needed)
Pain and Suffering
For a victim to receive this compensation, they will need a crime victim's attorney, such as the attorneys at Branch & Dhillon, P.C. to aid in applying to the Texas Department of Public Safety. Depending on the facts of your case, this department may award you full or partial compensation. These costs will be awarded to victims, regardless of whether or not the accused was found guilty. You will want a sexual assault victim's attorney on your side to ensure that you are receiving the full compensation you deserve and that all paperwork is being filed correctly.
Is There Potential Compensation For Relocation After Sexual Assault Cases?
Yes! In some cases, the crime was so horrific that the victim may feel safer or have a better chance at emotional and physical recovery if they are removed from the area where the attack took place. (Especially if the attack happened at their home or residence. This compensation is typically available for individuals who suffered sexual assault or human trafficking. The costs of this compensation will cover the following expenses:
Rent for those who live in a rental home or apartment
Costs of transportation
Moving company and vehicle expenses
Utility fees, such as water and electric
Pet deposits for individuals who already own animals
These costs, unless otherwise specified, will be covered for up to three years while the individual rebuilds his/her life.
Sexual Assault and Negligent Security Cases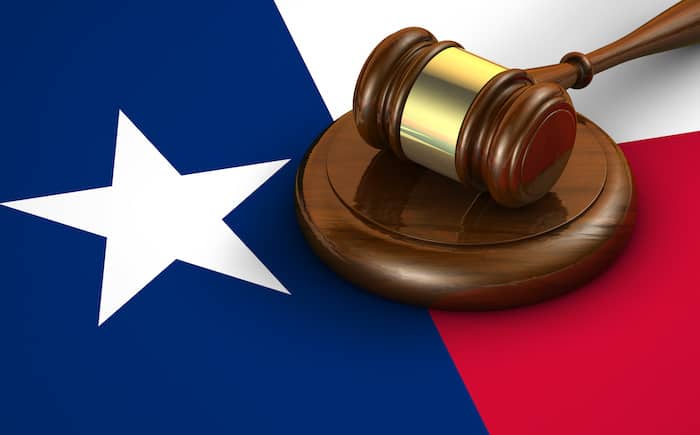 Sexual Assault is a serious crime that leaves a lasting imprint on the victim. Sexual assault victims face a long uphill battle, as their sense of peace, identity, and security has been completely ripped from them. Individuals who have suffered sexual assault are more likely to suffer from the following:
Depression
Post-Traumatic Stress Disorder
Alcohol Abuse
Drug Abuse
Contemplation or attempted suicide
When a sexual assault happens on private property, such as an apartment complex or business office, then the individual may also have a negligent security case against the owner. The property manager has to ensure that their property has adequate security to protect the individuals on their property.
Property owners are also legally responsible for knowing what is going on in their community. This allows them to better prepare their residents and property for a potential threat of an attack or crime.
For example, an apartment complex is aware that the area of town has seen an increase in crime over the past couple of years. Because of this, they decided to install security gates at the entrance which only the residents and the staff of the complex have access to. They have also increased the number of lights around their complex to increase visibility around the area and to dissuade trespassers.
What Would Cause a Property Owner to Be Partially Responsible for Sexual Assault on Their Property?
From our example earlier, the young lady knew that the lights around the apartment complex had been out for a while. This is why she was so eager to get home. Another issue lies in the gate that was broken, which allowed the attacker inside.
While the broken gate could have happened that day, the lights had been out for some time. It is the property owner's responsibility to ensure that all damages or malfunctioning security measures are properly fixed to keep up the protection of their residents, employees, or patrons.
There are a few elements of negligent security that can show that a property owner was negligent in their duty. These elements are as follows:
Foreseeability: A person under ordinary cautiousness could have reasonably foreseen or defended their property and the individuals on it from a foreseeable attack.
Imminent Harm: The evidence must be able to show that the property owner knew about, or should have known, about a particular crime that was likely to take place. For example, if a business owner gets news of a bomb threat, they must handle the threat as if it were a fact.
There Have Been Prior Incidents: If an area has a high incidence of crime, such as gang activity or rising cases of violent crimes, then it may be reasonable to assume that the incident will happen on the property owner's premises as well.
Reasonable Security Measures Were Not In Place: Commercial and rental property owners are required by law to keep their patrons safe from criminal attacks by ensuring that there are sufficient security measures in place to reduce the likelihood of an attack. This can include ensuring that the following things are in place:

A qualified security service is hired
Security cameras are installed on the property
Some individuals who are actively monitoring the security cameras
All patrons have been given a security plan
There are working locks on all doors, windows, and gates
There is an intercom system or email/text system in place to alert individuals of potential dangers
There are access control measures such as door codes or gate codes
Hotels have one-use hotel room key cards
ATMs have a panic button
There are emergency buttons or centers in parking lots
What Kind of Compensation Can I Receive for a Negligent Security Case?
Compensation for negligent security will be based on several different factors. The court will look at the damages caused by the crime, any medical records that came from any injuries from the crime, and the police report. Once all of this has been taken into account, the damages that the court awards may be as follows:
Medical Expenses
Lost Wages
Loss of Future Wages
Pain and Suffering
Mental Anguish
Funeral Expenses
Negligent Security and Sexual Assault Victim's Attorney
Sexual Assault is a horrific crime that has life-altering effects on the victim. A lost sense of security, and peace, the emotional and physical trauma they go through, and the long road of recovery is extremely hard. However, there is hope. While compensation will not make the emotional damage go away, it can aid in providing financial relief for the victim and their families. The road to recovery is hard but you are never alone.
Contact the caring crime victim's attorney and negligent security attorneys at Branch & Dhillon, P.C. for more information on our services. Our caring team will walk you through the entire compensation process, and ensure that you are getting the help you need. We will not judge your situation or even pretend that the compensation you receive makes any of it better. We understand the battle that you face and we want nothing more than to come beside you to help you walk through it.
Reach out to us for a free no-obligation consultation to go over the facts of your case. We will do everything in our power to help you claim back control of your life.
Sexual Assault Victim Attorney FAQs
Is Consent the Key Factor in Determining Sexual Assault in Texas?
Yes and no. When two individuals decide to engage in sexual activities with each other, consent is a huge factor in whether that activity is legal or a crime. While the activities may have started consensually, if at any point an individual decides that they do not want to do a particular action or continue, then the consent can be revoked. It is up to the other individual to respect the wishes of their partner and stop.

Legally, there is no set definition of consent. However, the state of Texas analyzes consent in relation to sexual acts with the following:

1. Was it affirmative consent? did the victim express through actions or words that they agreed to all of the sexual acts that took place?
2. Was the consent given freely? If the consent was offered by the individual's own free will, then the act was legal. However, if there was any type of coercion, whether violence, manipulation, fraud, or the threat of violence then the consent was not given freely and therefore falls under sexual assault.
3. Did the individual have the capacity to consent? Having the capacity to consent means that the individual was of legal age, they were cognizant of their actions, they did not have an incapacity of any form, and they could say yes or no at any time during the interaction.

Is There a Statute of Limitations on Sexual Assault?
This one is a bit tricky as there is no legal limitation on when a victim can report a crime to the police for criminal charges. However, there are statutes of limitations on compensation from crime victim's civil lawsuits and negligent security. The statute of limitations for the compensation is three years from the date of the crime. This, however, can be subject to change depending on whether the victim had a mental or physical disability that prevented them from coming forward.

Always speak with a crime victim or negligent security attorney for more information on whether your case is eligible for compensation through a civil suit.
What Are Some Common Concerns About Reporting Sexual Assault?
1. The perpetrator stopped because they got scared or they never 'finished.'
2. The victim knows the person who attacked them.
3. The victim was intimate with the perpetrator in the past or is currently in a relationship with them.
4. The victim had no physical injuries and is worried that there is not enough proof.
5. The victim is worried that no one will believe them.
6. The victim does not want to get in trouble.

If you find that you are fearful about reporting your attack because of the above reasons, know that you are not alone. It is important to remember that:

1. Attempted rape is just as serious as rape itself and will be taken seriously.
2. About 2/3 of sexual assault victims know the perpetrator. It can be unnerving and scary to be violated by someone you know, but that does not make it okay for them to get away with it. Sexual assault is against the law no matter who the perpetrator is.
3. Sexual assault can occur within any type of relationship. Whether it is a friend, family member, romantic partner, acquaintance, coworker, etc. It does not make it okay, no matter who it is.
4. A sexual assault forensic exam can get evidence, such as DNA from your attack. There do not need to be visible wounds on you to get this kind of aid or to bring your case to the police.
5. The police have been specially trained on this topic. It is important to remember that the police are on your side and will do what is best for you. They can point you in the direction of resources to get. However, if you are afraid to make the report on your own, a local sexual assault service provider can help you make an official report about your assault.
6. Minors may be fearful about being disciplined if they bring the assault forward. However, parents need to let their children know that they are not responsible for the abuse. They did nothing wrong, even if the actions beforehand such as drinking or being under the influence of drugs were a factor. Sexual assault is still a crime and they did nothing to cause this to happen.
Do I Have to Make a Police Report to Get a Rape Kit?
No. By law, a sexual assault forensic exam, also known as a rape kit, is available to all individuals who ask for one without question. This is to ensure that they get the medical attention they need for any injuries or diseases that may have been received from the assault. If they choose to identify themselves later and report the crime, then this kit can be used as evidence of the attack. Always talk with a trusted healthcare advisor for more information on how you can get help after an assault.
Additional Resources: