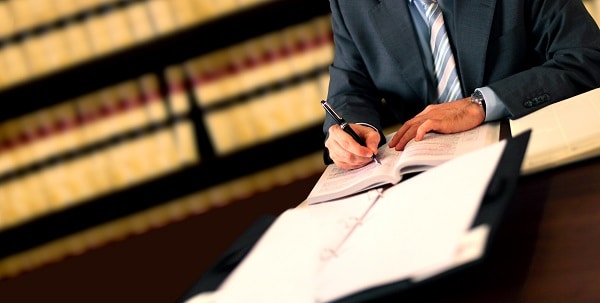 The Texas Department of Transportation reported that in the year 2020, Texas experienced 12,017 serious injury crashes. Those crashes resulted in a total of 14,656 individuals being rushed to the hospital due to serious injuries.
It is no secret, based on the statistics and from the numerous signage on Texas roadways, that accidents are commonplace. A reportable accident occurs, on average, every minute and 7 seconds. When these accidents occur, most individuals know that they need to call the authorities, make an official report, and trade contact information with the other drivers involved. However, what makes or breaks their case is what they do after the crash is cleared. Should they talk to the at fault driver's insurance company or should they call an experienced car accident attorney?
To ensure that our clients are able to get the compensation they deserve, the team at Branch & Dhillon, P.C. has put together this guide to help you know how to handle the insurance companies after an accident.
Insurance Companies Do Not Hesitate to Get Into Contact With You; But You May Want to Hold Off Talking to Them
If you were injured in a motor vehicle accident caused by another driver, you will most likely hear from their insurance company and a claims adjuster a few days after the accident. Many individuals don't think about it at the time, but the insurance companies are designed to pay out as little money as possible. While they may seem nice and understanding on the phone, the questions they ask are geared to make you admit partial fault or claim that your injuries are less than what they are.
They will offer you a quick settlement depending on how you answer their questions and what their claims adjuster reports. Accepting this settlement is a huge mistake. Once you accept the settlement from an insurance company, you can no longer pursue them for the additional compensation you deserve. It is essential to talk with a car accident attorney before you talk to the insurance company of the driver at fault.
The Truth About Insurance Companies
As mentioned earlier, car insurance companies concentrate on paying out as little as possible for claims. Insurance company representatives rely on the fact that many motor vehicle accident victims are still in a state of shock and want to get the matter resolved as soon as possible. Insurance pays for the following expenses – up to the amount of coverage on the policy:
If the driver responsible for the accident does not carry sufficient liability insurance, many of those expenses are not fully reimbursed. Severe injuries from an auto accident may permanently alter your life.
What Is the Minimum Required Auto Insurance Coverage in Texas?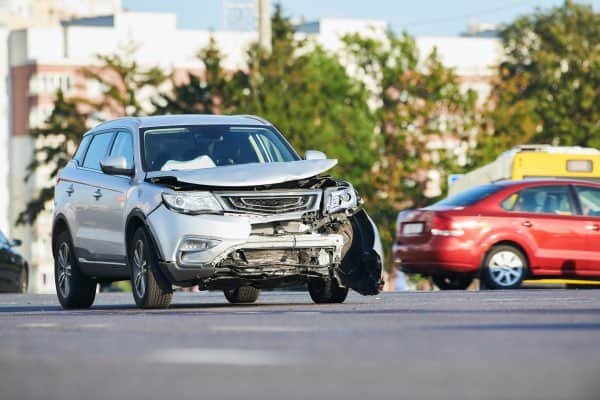 By law, Texas drivers must purchase auto liability insurance. However, the minimum amount required is only $30,000 for each injured person, topping out at $60,000 per accident. The minimum property damage amount is just $25,000, not enough to replace many late-model vehicles. 
How Can a Personal Injury Attorney Help Me Communicate With the At-Fault Driver's Insurance Company?
An experienced personal injury attorney will explain your rights and help you with your insurance claim negotiations. The attorney knows what fair compensation for a particular accident entails, and can evaluate offers made by the insurance company. While most cases are settled out of court, if the insurance company refuses to give you a suitable settlement, the attorney can file a lawsuit so you may receive the compensation you deserve. If the individual who is at fault lacks adequate liability insurance but has other assets, you may file a lawsuit against the person.
What About Contacting My Insurance Company After An Accident?
Even if the other driver is at fault for the accident, your insurance company may have some benefits to help you with the recovery process. For example, if you believe the other driver is at fault but their insurance company is unwilling to agree to the fault of their client, you will still need money to help cover the repairs for your vehicle. Depending on your coverage, your insurance company may be able to cover the cost of repairs and help set you up with a rental vehicle.
During the dispute process, you will still want legal representation of a car accident attorney to help you get the compensation you deserve and show the fault of the other driver.
What Information Do I Need to Give My Insurance Company After An Accident?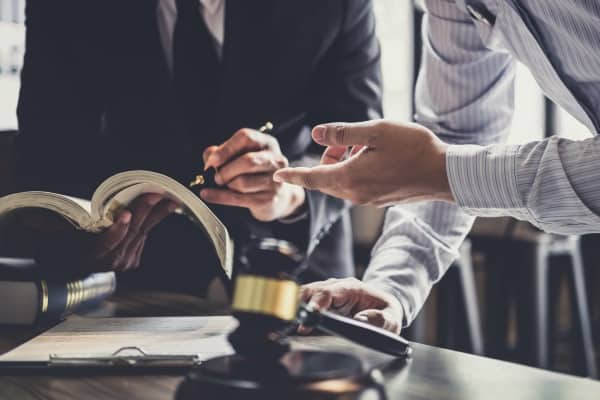 It is important to have the following information on hand when contacting your insurance agent, as what you say can affect their willingness to offer you aid:
The name of the other drivers involved in the accident
The contact information, including addresses, of the other involved drivers in the accident
What law enforcement agent responded to the accident
When and where the accident took place
This information should also be given to your car accident attorney. Your attorney will reach out to the other drivers' insurance companies as well as any witnesses to help get clearer information about the accident. They will also get the official police report for the accident.
Don't Let the At-Fault Driver's Insurance Company Exploit You and Contact Branch & Dhillon, P.C.
Our legal team at Branch & Dhillon, P.C. is more than happy to help you or your loved one gain the compensation you deserve after an accident. With years of experience under our belts, we know how to handle insurance companies and make sure that they know that they cannot pull a fast one. We work hard to help you on your road to recovery. Contact our team today for more information on our car accident services or to schedule a free no-obligation consultation.