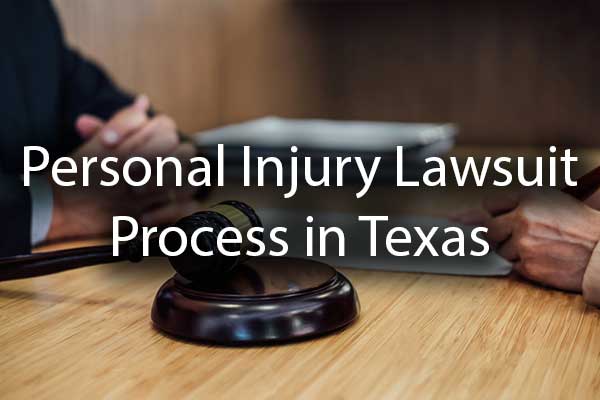 Whether you're suffering from a car accident, a slip and fall injury, or a mishap at the pool, accidents have the ability to completely alter the course of your life. When it comes to seeking compensation for your injuries and damages, it can be a bit intimidating if you don't know what to expect. The dedicated attorneys at Branch & Dhillon have written a step-by-step guide of the Texas Personal Injury Lawsuit Process to help our clients be more informed and feel more comfortable about their lawsuit.
Step 1: Consultation
With any personal injury case, you are going to need a strong team of attorneys to help you navigate through the process. These attorneys can offer invaluable advice, counsel, and support throughout the process and help you understand what your best options are. Before the actual personal injury process begins, you are going to want to schedule a consultation with a law firm. Here, the attorney who will potentially oversee your case will go over the details of the case with you. This includes what happened, the conditions leading up to the accident, and any other information they may need.
This important step will help you and the attorney make a better judgment as to whether your case is worth pursuing in court. This conversation will also help you determine which type of compensation you may be entitled to.
Types of Damages Present in Personal Injury Lawsuits
Personal injury lawsuits are pursuits of compensation based on the idea that your accident was caused by another party's negligence. These are some of the damages you may be entitled to:
Medical Expenses
Lost Wages
Property Damages
Pain and Suffering
Mental Anguish
Scarring and Disfigurement
Punitive Damages
Step 2: Gathering Evidence
Before you and your attorney file a claim to the court, you will want to gather all the evidence you can about your situation. This evidence will help provide important information that will be vital for the success of your case. This includes information such as medical records of your injury, police reports of the accident, expert witness statements about the causes of your injury and the future prognosis, and witness statements from those who were at the scene of the accident. Without the mentioned information, your case will have no power and, therefore, may not stand well in court. Your evidence will serve as the foundation for the decisions on the litigation and settlement negotiations.
Step 3: Filing the Lawsuit Claim
The statute of limitations for the State of Texas on personal injury cases is 2 years. In order to successfully file a lawsuit, you will need to do so within 2 years after your accident has occurred; if it has been more than 2 years by the time you file, your case will be thrown out.
When you and your lawyer are ready to file your lawsuit, your lawyer will handle the following:
Filing an official complaint to the court: This sets in motion the lawsuit claim and deems you as the plaintiff and the other party as the defendant.
Serving the complaint to the defendant: The complaint must be officially served to the defendant in the case to give them an equal chance at defending themselves. This complaint will also have a summons included that tells them when they are expected to appear at court.
Filing pre-trial motions: The pre-trial motions are meant to begin the discovery process. This gives both parties a chance to gather the necessary evidence and information they need to get to the heart of the case. In some cases, a filing for summary judgment is made. The summary judgment seeks to resolve the case without going before a jury.
Pre-trial hearings: The defendant may want to make a settlement offer as opposed to going through the court process. The pre-trial hearings will allow negotiations to be made but it is up to you and your attorney to decide whether the settlement is worth it for you.
Presenting your case to a jury: Personal injury trials can be broken down into two stages; the first stage deals with who was liable for the accident and the second stage concerns the awarding of compensation for damages. However, the defendant has the ability to claim liability; in this case, the personal injury lawsuit will skip over to the damages stage.
Resolving post-trial disagreements: Once a jury verdict is reached, both sides may file motions for an appeal with a higher court.
Obtaining your settlement or judgment: When a verdict is reached, your attorney will help you receive the compensation that has been awarded to you. Your attorney will take care of any liens against your settlement, disbursing funds to the appropriate parties, and guide you through any taxes that may be attached to your award.
Put Your Trust In Branch & Dhillon, P.C.
The passionate attorneys at Branch & Dhillon, P.C. will fight hard to ensure that you are getting the compensation you deserve. We handle a wide range of personal injury lawsuits, including medical malpractice and premises liability lawsuits. Our team offers free no-obligation consultations as well as a no-win, no-fee contingency fee. We take away the risk of pursuing a lawsuit so that you can focus on your recovery instead of worrying. And, if your case settles outside of court, our attorneys will automatically adjust their fees. Contact our team today for more information or to schedule a consultation.
Additional Resources: