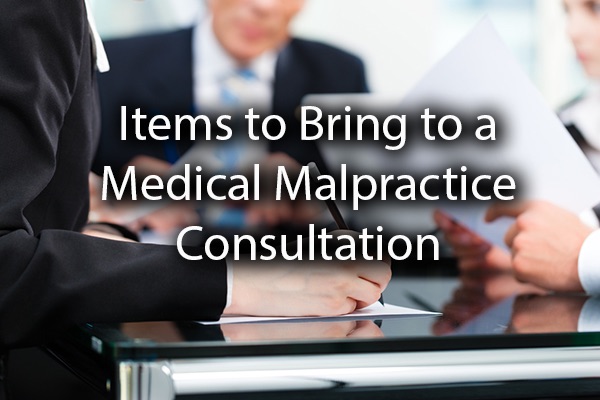 If you are suffering from an injury or illness gets worse due to the negligence of a doctor or another healthcare professional, you may be entitled to monetary compensation. When you are searching for compensation, though, not only do you want to ensure that you have a good lawyer, but you will also need to ensure that your lawyer can handle your case. When meeting with a potential lawyer for the first time, there will be some documents that you will want to bring. The lawyer will be full of questions and you want to help answer them as accurately as you can. Here are some things you should bring with you when you go to a medical malpractice consultation:
A List of Healthcare Providers That Have Given You Treatment
When a medical malpractice lawyer takes your case, they will need to get into contact with every health care provider that has given you treatment for your condition. This allows them to paint a clear picture as to what happened and where the medical malpractice took place.
While it is possible for a lawyer to get this information on his/her own, having a list ready for them helps streamline the process. On this list, include the name of the healthcare professional, where they practice, and their phone number.
A Summary of What Happened
Your potential medical malpractice lawyer is going to be asking you a lot of questions. Writing a summary of what happened before you go in to meet with the medical malpractice attorney can help gather your thoughts in order to avoid a deer-in-the-headlights look. Make sure you include information as to when your condition first started, the name of the doctor that first saw you for that condition, and what happened/what procedures the doctor decides to move on with. Finally, you will want to include information as to what you think that doctor did wrong and what, in the end, got you cured or is working to heal you of your injuries/illness.
Relevant Documents that Show Communication Between You and Your Healthcare Professionals
Evidence of any correspondence between you and your doctor is really helpful to a medical malpractice attorney. This information not only shows what went on between your doctor and yourself, but it also helps fill in any gaps of information that might not be on official records. Here are the types of documents that will be beneficial for your lawyer:
Medical records or letters from your doctor
Medical bills
The name of your health insurer
Contact information of your health insurer, including email, phone number, and fax number
Any photographs of your condition (this can include before the treatment, after the questionable treatment, and where the condition is currently at)
Any tax records or pay stubs that can help show your loss of earnings
Again, a medical malpractice attorney should be able to gather this information on his/her own, but it is helpful to have it prepared ahead of time in order to streamline the process and give your medical malpractice attorney a clearer picture of what happened in your case.
Questions, Plenty of Questions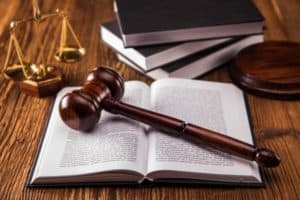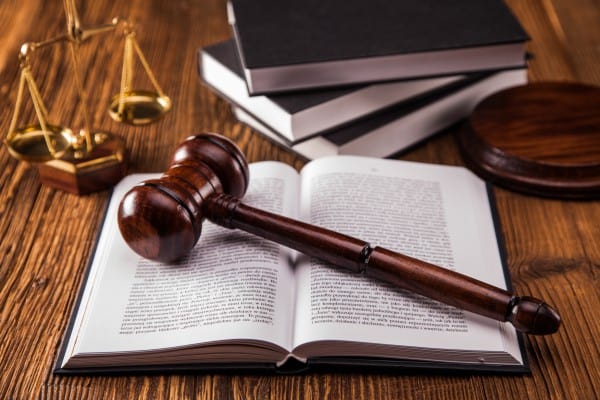 Much like a job interview, this meeting is not one-sided – you are interviewing them as well. You want a medical malpractice attorney who will make decisions in your best interest. They also need to be knowledgeable and have a good track record with their win/loss ratio. Make sure you write down some questions you would like to ask your potential lawyer. Here are some examples of good questions to ask:
Does this lawyer specialize in medical malpractice?
How many cases of medical malpractice have they handled?
How many of those cases have they won?
Keep in mind there are some questions that your lawyer may not be able to answer at the moment. For example, if you ask them what the strengths and weaknesses you have in your case, they may not be able to tell you right away. This is because they will have to do some of their own research to get a broader and clearer picture of your case.
Most importantly, always pay attention to what your potential lawyer is saying. If they are claiming they can take your case and ensure that you get millions of dollars for it at the first meeting, it would be best to end the meeting right there and find a different attorney. A medical malpractice lawyer cannot properly assess how much your case is worth until after they have all of their facts together.
Medical Malpractice Attorney
If you are looking for a medical malpractice attorney who not only has lots of experience but always puts their clients first, look no further than Branch & Dhillon, P.C. Our team of lawyers works diligently to ensure that you get the compensation you deserve to help cover the cost of damages and medical expenses. Our law firm runs on a no-win, no-fee contract, which helps take away the risk of our clients seeking the compensation they deserve. Contact our team for more information and to schedule a free, no-obligation consultation.