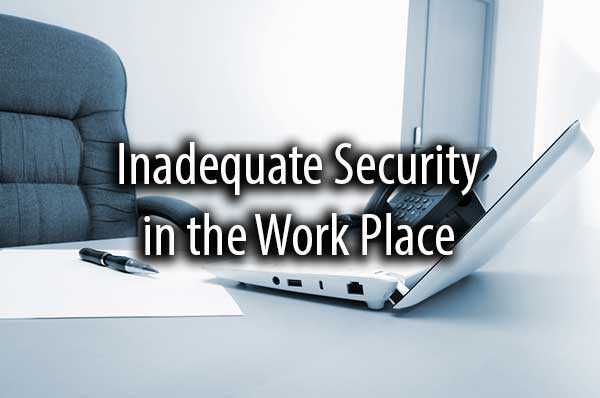 When you enter your workplace, various thoughts run through your head, ranging from your upcoming shift to what you might do when you're done for the day. Not many people think about what happens if criminals target the business for which they work.
In the United States, businesses are required to provide adequate security for their employees and customers/clientele. Unfortunately, not every business has adequate security measures, resulting in potential harm to employees or customers. From poor surveillance to broken locks on doors to a lack of a security plan, individuals (e.g., employees) who are harmed due to inadequate security in a place of business have the right to sue for compensation.
The caring and compassionate team at Branch & Dhillon, P.C. understands that individuals who have been harmed in the workplace due to inadequate security may have some reservations about seeking compensation. What if they can't prove that there was a lack of security? We understand your fears and concerns. To help you feel more comfortable, here is a thorough look at cases concerning inadequate security in the workplace.
What Is Inadequate Security?
Inadequate security refers to the failure of a business to provide reasonable and adequate security measures to protect employees and customers from violent or malicious crimes. Inadequate security cases involve individuals who were harmed (consumer or employee) due to the following crimes while at the workplace:
Inadequate Security in Texas
In the state of Texas, inadequate liability cases are reserved for cases where a property owner failed to meet their duty of ensuring that their customers and employees were protected (within reason) from potential crime. In this case, within reason refers to discouraging foreseeable criminal activity. Common examples of inadequate security are as follows:
Lack of properly trained security personnel
Failure to have a safety policy or procedure in place
Ignoring warnings or warning signs of criminal activity in the area
Lack of security surveillance
Failure to notify guests and employees of possible criminal activity in or near the area
Failure to supply proper lighting around or inside of your property
Failure to repair or have gates, locks, and properly working doors.
Failure to maintain the property to ensure the safety of coworkers and customers
Proving Inadequate Security
An example of an inadequate security case is when the landowner or business owner fails to exercise reasonable care in terms of the security of their property. To prove that the property owner failed to act reasonably, the plaintiff must be able to show the following:
The plaintiff was on the property legally. A schedule indicating the employee was working during the time of the crime will suffice as evidence, as will witness statements from other employees who were there at the time.
The property owner/business owner failed to offer or provide reasonable security and procedures. Whether a lack of security personnel, outdoor security lighting/cameras, or end-of-day/opening safety procedures, the absence of proper security could be proof enough that the owner was negligent.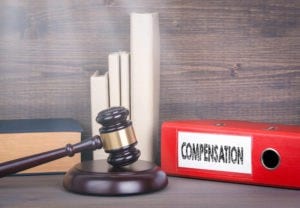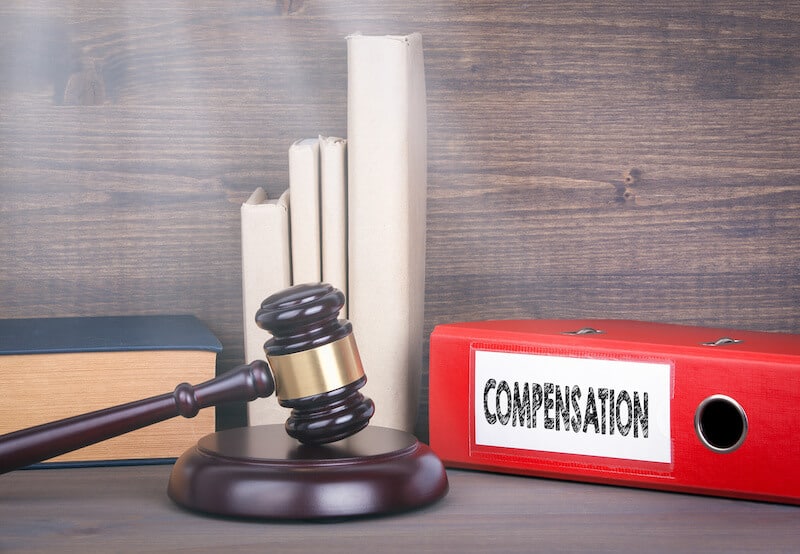 Note: All employees are required to follow safety procedures, and those who knew about the safety procedures but chose to ignore them and were injured due to criminal activity will have their case most likely thrown out of court. The defense will argue that the employee showed a lack of reasonable care as well.
The plaintiff was injured or killed by a third party whose acts could have been reasonably foreseeable. Some areas have higher crime rates than others. Businesses that are located in high crime areas or in areas where crime is becoming more prevalent must increase security to protect their employees and patrons.
The plaintiff would not have been injured if proper security or security procedures were in place. For example, an employee of a restaurant that is open late and has no end-of-day security procedures leaves the facility and is assaulted in the parking lot. Had the restaurant had an end-of-day security procedure, the individual might have followed the policy of leaving in groups, which would have discouraged the criminal activity.
The plaintiff would not have suffered damages and injuries due to the criminal activity had there been better security. Medical records, witness statements, and picture evidence of damages and injuries will help greatly here. Also, taking pictures of the lack of security, such as poor lighting and broken locks or cameras, can aid you in this front as well.
Inadequate Security Lawsuits
Whether you or a loved one sustained serious injuries from criminal activity that could have been avoided with adequate security, the team at Branch & Dhillon, P.C. can help you claim compensation. We understand that the healing process can be rough, which is why we walk with you every step of the way. Don't take the responsibility for a crime that could have been avoided had the business owner of your employer shown more reasonable care. Branch & Dhillon, P.C. does not back away from a challenge and with our no-win, no-fee contract, we ensure that our clients are protected from the risks that can come with taking on a lawsuit. Contact our team today to schedule a free no-obligation consultation.