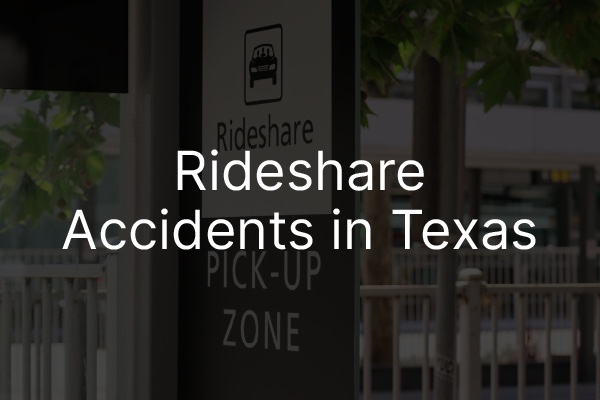 More and more individuals are using rideshare apps to get them where they need to go. Whether they are taking advantage of Uber or Lyft to get to job interviews or training, or using them to get to a baseball game or a dinner party, these companies have transformed the way we travel.
However, with more individuals using rideshare programs, the risk of an accident while in these vehicles has also increased. When you or a loved one has been injured in a rideshare accident, you may be a bit confused about who is liable for the accident. Was it the other driver? Was it the driver of Uber or Lyft? Do you seek compensation from the Uber or Lyft company? In this article, the dedicated car accident attorneys at Branch & Dhillon, P.C. will go over what you should do if you are in an Uber or Lyft accident in Texas. 
How Does the Uber and Lyft Rideshare Business Model Work?
Lyft and Uber use an app to match drivers with individuals who need a ride in their area. The driver then picks up the rider and takes them to their destination. The app processes all transactions, including payments, ensuring that the driver doesn't have to handle cash or credit card information.
When it comes to rideshare companies, all employees that work as drivers are considered independent contractors and not employees of the company. Anyone who drives for Uber or Lyft does so using their own vehicle and they set their own work schedule.
What Should I Do After I Have Been Involved In an Uber or Lyft Accident?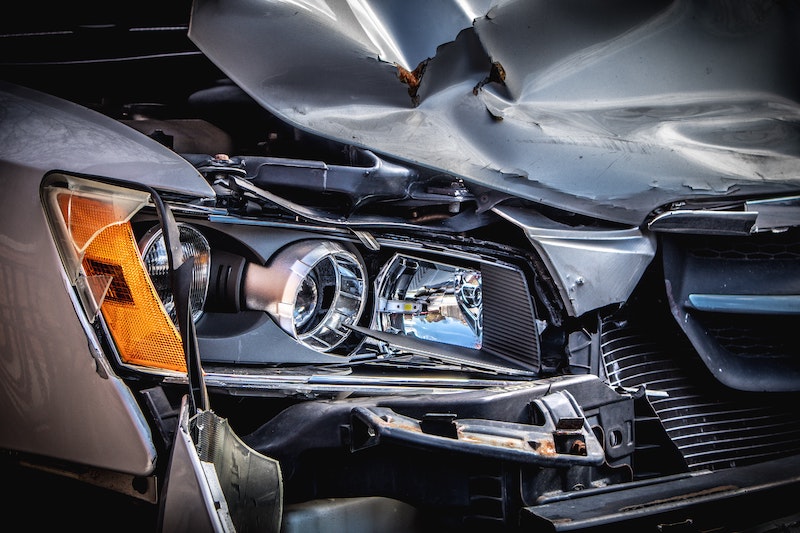 Car accidents can happen in the blink of an eye. Knowing how to properly respond after an accident is essential to minimizing the risk of more serious injuries, and it also sets you up to be able to get the compensation you deserve. Here is what you will want to do following an Uber or Lyft accident:
Check to see if all other parties in the accident are okay
Call 911 to report the accident and get medical assistance for injured individuals
Once the officer arrives, give them a statement about what happened during the accident
Speak with your Uber or Lyft driver and the other drivers involved to get the following information:

The drivers' names
License plate numbers
Insurance information
Contact information – name and home address
The status of your Uber or Lyft driver at the time of the accident (whether the app was on or not)

Get the contact information of any witnesses along with their statement
Take photos of the scene of the accident including the following:

The area where the accident took place
All vehicles involved in the accident
Any debris on the road from the accident
Skid marks
Any injuries you have sustained
Why Is It Important to Know Whether the Rideshare App Was On or Not
The driver's status on the app at the time of the accident will change who you seek compensation from. If the driver of the Lyft or Uber was working at the time of the accident, (waiting for a ride request or actively picking up or transporting riders), this will change whose insurance you go after. If the rideshare driver was not currently working, you would go after their car insurance company for compensation. If the driver was working, then either Uber or Lyft's insurance coverage will pay your compensation.
What If I Was the Rider in the Rideshare at the Time of the Accident?
Depending on who was at fault in the accident, whether the Uber driver or the driver of the other vehicle, who you bring your claim against will change. If the Uber driver was at fault in the accident, you will report the accident through the rideshare's incident report form. This will alert their insurance companies and they will contact you to get more information about the accident. Remember, you will want to have a rideshare accident attorney on your side to ensure they will not try to get you to admit your injuries are not as bad or that you somehow were responsible for the accident.
If the other driver was at fault, you will file a claim through the other driver's insurance company, as if it was a normal accident. As before, you will want to have a car accident attorney with you to help you navigate the conversation with the insurance company and to ensure that you get the compensation you deserve.
What If I Was a Pedestrian and the Rideshare Driver Hit Me?
If you were a pedestrian that was involved in an Uber or Lyft accident, then you will need to figure out if the rideshare driver was actively working or not. If they were, you will need to go through the rideshare company's third-party incident form. If they were not working, the accident would play out as if it was a normal driver, and the driver's insurance company would then be responsible for damages. 
How Do I Report an Accident Involving an Uber or Lyft Driver?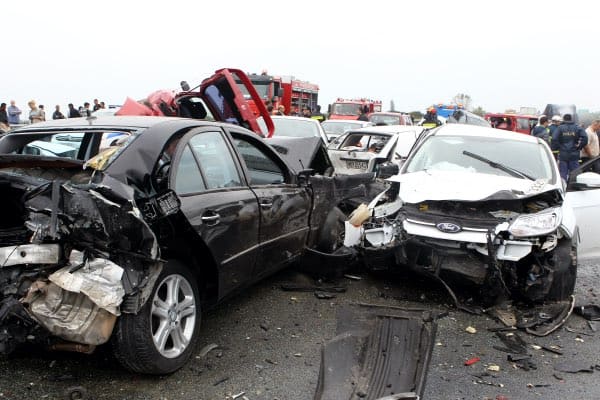 If the Uber or Lyft driver is found to be at fault for the accident, you can report the accident on the rideshare company's safety page. Here are links to these pages so you will have an easier time accessing them:
Reporting an accident to Uber or Lyft is similar to talking with an insurance adjuster after an accident. It is important that you stick to the facts when you give them information and never try to share how you feel or what you think happened. Basic facts include the time of the accident, how many vehicles were involved, and the location of the crash.
If you give them information that is elaborate or overly detailed, they may try to twist the information around to downplay what happened or make you admit to fault or make you admit that your injuries are not so bad. When this happens, it significantly decreases the amount of compensation that will be available to you. Do not let the insurance companies win. Instead, the best course of action is to have an experienced Uber or Lyft accident attorney on your side before you report your accident so that you will not be bullied.
What Is Uber's Insurance Policy?
Under Uber's insurance policy, a driver who is online with the service but has not yet matched with a passenger is covered under the company's liability insurance. The amount of coverage changes though, depending on if the driver has matched with a passenger and is on the way to get them or if they are currently transporting a passenger. Here is a generalized breakdown:
The App Is Off: If the Uber driver's app is off, Uber will not provide coverage for the driver. Instead, the driver's personal car insurance will apply.
The App Is On and Waiting for a Ride Request: When an Uber driver is logged into the app and waiting on a ride request, Uber's liability insurance will cover the accident. Coverage includes up to $50,000 in bodily injury per person and $100,000 in bodily injury per accident. There is also $25,000 in property damage liability coverage.
The App Is On and Either Picking Up a Rider Or Currently Transporting a Rider: Once the driver has accepted or is transporting a passenger/passengers, Uber's liability insurance will cover accidents up to $1 million. This also includes limited coverage for the damage to the Uber driver's car and uninsured motorist coverage.
What Is Lyft's Insurance Policy?
Lyft's insurance policy is very similar to Uber's. Here are more specifics:
Coverage When the App Is Off: The Lyft driver's personal insurance will apply.
Coverage When the App is On and Waiting for a Ride Request: Lyft provides third-party liability insurance to cover accidents where the Lyft driver's personal car insurance does not apply. The coverage includes:

$50,000/person for bodily injury
$100,000/accident for bodily injury
$25,000/accident for property damage

Coverage When the App is On and Picking Up a Passenger or Transporting Them: Lyft provides insurance coverage for their drivers in an accident for the following:

$1 million in third-party auto liability
First-party coverage can include the following:

Uninsured motorist coverage
Underinsured motorist coverage
PIP
Medpay
Occupation Accident Coverage

For drivers who have comprehensive and collision coverage on their personal auto insurance policy, Lyft provides contingent comprehensive & collision coverage up to the cash value of their car ($2,500 deductible.)
Who Pays If I Have Been Hit By An Uber or Lyft Driver?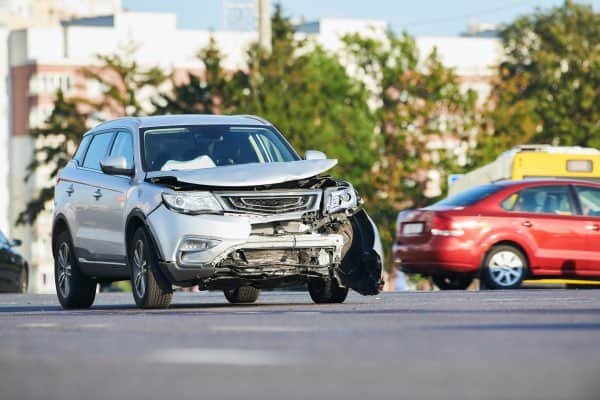 When claiming a car accident, the fault must be established to show how the accident, caused by the other person's negligence, harmed you. The driver who caused the accident, or the other driver's insurance company, is typically responsible for paying damages.
However, when a rideshare driver is involved in an accident, the process gets a bit more complicated. Most personal auto insurance companies do not cover accidents if the driver is using the vehicle for commercial purposes at the time of the accident, including transporting riders under Uber or Lyft. Unless the driver also purchased a commercial insurance policy, their personal car insurance likely won't cover the damages of the accident.
This is why Uber and Lyft provide liability insurance to protect their drivers as long as they are logged into the app, waiting or transporting riders. Drivers involved in an accident have to submit a claim to their own insurance companies first, and then submit a claim to Uber or Lyft liability insurance if their policy will not cover it.
A car accident attorney can aid you in figuring out which insurance company or who to go after for the compensation you deserve after an accident involving a rideshare car.
What Damages Can I Claim After a Rideshare Accident?
Depending on whether you file an insurance claim or file a lawsuit, you can recover various losses after a rideshare accident, such as:
Medical Expenses
Medical expenses that can be recovered after an accident include the following:
Ambulatory Care
Emergency Room Care
Surgeries
Medications
Doctor's Appointments (as long as they apply to injuries received due to the accident)
Transportation To and From Your Doctor
Ongoing Medical Expenses, Such as Physical Therapy
Home Modifications to Help You Cope With Your Injuries
Lost Wages
If your injuries are severe enough to cause you to stay home from work, you may be able to recover your lost wages. If you are not able to return to work or are unable to earn the same income, you may also qualify to recover damages from lost or reduced earning capacity.
Other damages involving wages that may be recovered are as follows:
Pensions
Benefits
Sick Leave
Paid-Time-Off
Non-Economic Losses
Non-economic losses include pain and suffering, emotional turmoil, and a lost quality of life. These types of damages can only be recovered if you choose to file a personal injury lawsuit instead of an insurance claim.
Don't Let the Red-Tape After a Rideshare Accident Stop You From Getting the Compensation You Deserve
Trying to get compensation after an Uber or Lyft accident can seem daunting. There is a lot of red tape that is designed to protect the rideshare companies from being sued. However, if there is negligence on their side that resulted in your injuries, you can expect that the attorneys at Branch & Dhillon, P.C. will not stand down. Contact our attorneys today for more information on our rideshare accident services or to schedule an appointment to go over the facts of your case. We won't let the other party bully you into taking less than you deserve.
Rideshare Accidents FAQs
Can You Sue Uber for An Accident?
Yes. Though, it is important to note that Uber and Lyft do not consider their drivers as employees but as independent contractors. If you are an Uber or Lyft driver trying to sue the company for workmen's compensation, then this will not go through.

If you are another driver who has been in an accident with an Uber or Lyft, you can sue the company and the other driver for damages. Contact your trusted car accident attorney for help with determining which party you should go after.
Does Uber Cover Accidents?
Uber has insurance coverage for all of their drivers as long as they are logged into the app and working at the time of the accident. If they are not, then their personal car insurance will apply.
What Happens If My Uber Driver Gets Into an Accident?
If you are a passenger in the Uber at the time of an accident, you can claim compensation through Uber's insurance policy. You will want to file a claim under their third-party insurance page.
Additional Resources: