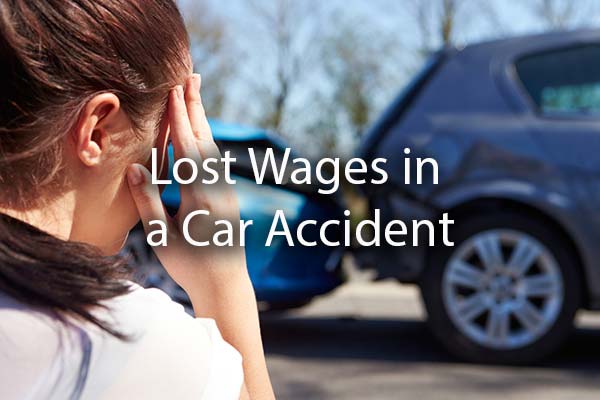 You are driving home after a long day of work, ready to just get home and relax for the evening. All of a sudden, as you are going through an intersection, a car that failed to heed its red light slams into the side of your vehicle. Due to this accident, you sustained some pretty serious injuries. Back pain, a broken leg, and a fractured wrist keep you from going to work for the next couple of months.
As you are recovering from your injury, you are stressed because you are no longer bringing income to your family. You decide that it's time to file a lawsuit/claim against the negligent party that hit you, but you are worried about proving the sum of lost wages in your case.
The compassionate and dedicated team of car accident lawyers at Branch & Dhillon, P.C. understands that recovering from an injury is painful and stressful. We are here to help you claim the compensation you deserve for lost wages. While you focus on your injuries, we will focus on your case. We put this article together to show you how to prove lost wages in your car accident case.
What Are Lost Wages?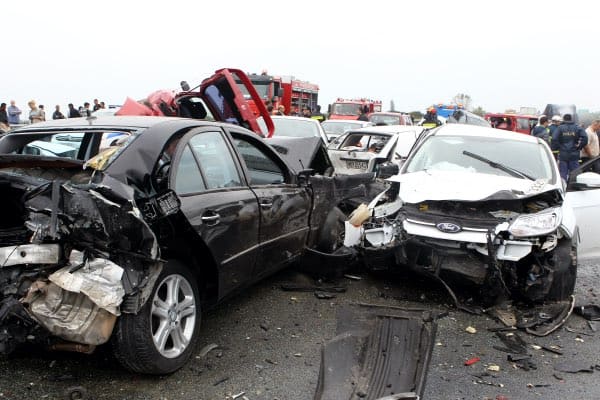 Lost wages refer to the money you would have earned from your employment had you not been in the accident. Lost wages generally include the following:
The regular wages, or base pay, you would have earned for the time you took off due to your injuries
Overtime you usually work or would have been required to work
Sick days or vacation days you missed earning while you were off from work due to your injuries
Bonuses and commissions you should have been paid
Salary increases, merit raises, or pay raises you were scheduled to receive but didn't due to missed time at work from your injuries
Perks of employment life insurance and transportation allowances
Retirement fund contributions you missed due to your injuries
The amount of compensation is typically based on the sum of money you would have earned from the date of your accident to the settlement/judgment. However, these lost wages have to be directly tied to the injuries you sustained due to the accident. These injuries must have also caused you to miss work either because of receiving medical treatment or from the recovery process. Lost wages due to an inability to get to work because of a damaged car will not apply in this case.
Can I Still Get Compensation for Lost Wages If I Am Self-Employed?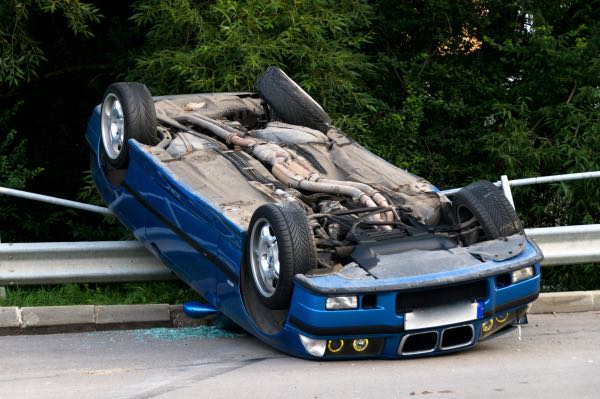 Self-employed individuals are protected by the same rights to lost income as someone who is earning a wage from an employer during a personal injury claim. Self-employed individuals, such as freelancers, independent contractors, and gig workers, will be facing an uphill battle to determine and prove their lost wages.
The income that will be considered lost will be largely based on the normal amount of workload that you typically have and the amount of work you missed. There are several ways in which a self-employed individual can show these lost wages:
Showing their tax returns
Showing 1099-MISC forms from the previous years
Email, text, or order correspondence from clients and potential clients
Profit and Loss statements
Accountant-provided documents
When it comes to proving lost wages for a self-employed individual, you can guarantee that the insurance companies will fight ten times harder. It is important for this reason to ensure that you have an experienced car accident attorney on your side to help you gather the right documentation to prove your lost wages.
Can I Get Compensation for Paid Time Off or Sick Days?
Yes. Texas state law protects an individual's rights to compensation for time off work that was paid. This includes personal days, vacation days, sick days, and paid time off (PTO).
This is protected under state law since many accident victims are forced to use their unused paid time off to recover before using their unpaid time off. Even though the individual received payment for the time off, the benefits were for the victims to use at their discretion. The seriousness of their injuries, however, forced them to use their benefits which placed it outside of their control. This means that the victim no longer has these days available if they want to take a trip or become sick.
Compensation for time off for a car accident or personal injury claim will be determined based on the victim's daily wages. For example, if a person typically makes $200 a day, and they were out for four sick days, then they can claim $800 in lost wages.
Can I Get Compensation for Reduced Earning Capacity?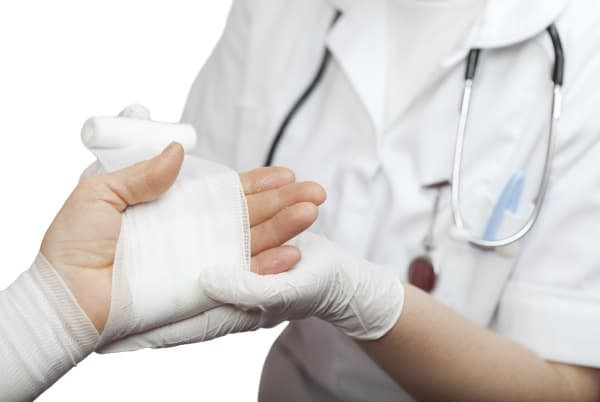 Car accidents are often horrific events that can lead to devastating and life-altering injuries such as spinal cord injuries or traumatic brain injuries. Some car accident victims may be left with long-term or permanent disabilities that reduce their earning capacity by their inability to return to their current job.
Victims of car accidents are not only entitled to the immediate loss of income due to their injuries but they can also claim reduced or lost earning capacity. For a claim for reduced earning capacity to be considered, the injured party must show the following:
Documentation of earnings history
Lifetime work expectancy and the remaining years they could have continued working if they had not been injured
Current capacity and the ability to learn a new trade
Victim's education and training
Putting a value on lost earning capacity is a complex process and will be argued against by insurance companies. It is important to seek out the aid of a reputable car accident attorney to ensure that your claim is set up for success. Don't let the insurance companies bully you into taking less than what you deserve.
How Do I Submit a Lost Wages Claim?
When you are seeking compensation for lost wages due to injuries caused by a negligent driver, here are the routes you can take:
Making a Claim to Your Insurance Company
In cases where the negligent driver was not insured or underinsured, you will need to submit an uninsured or underinsured motorist coverage claim. When submitting a claim for lost wages through your insurance company, you will need to meet the requirements they have in place to show your injuries and that they were caused by the accident. This includes submitting medical documents, employment authorization forms, and proof of wages, such as pay stubs or tax returns.
Making a Claim to the At-Fault Driver's Insurance Company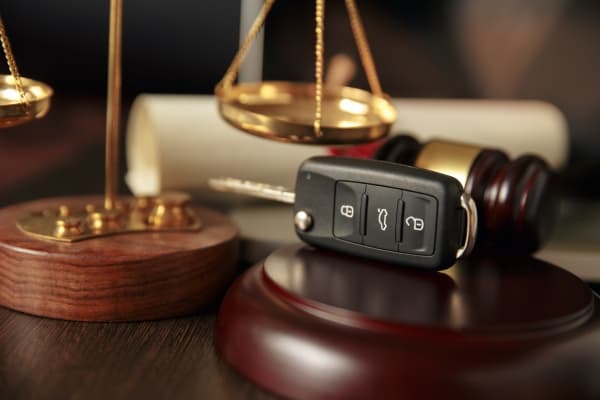 A claim made to the at-fault driver will be through their liability bodily injury coverage. As with your insurance company, you must show the injuries you received as well as proof that your earning capacity was affected due to the accident. This means submitting medical documentation of your injuries and the treatment plan as well as employment authorization forms.
Branch & Dhillon Insight: Before making a call to either your or the negligent party's insurance company, you will want to contact a trusted car accident attorney first. While the insurance companies may sound like they have your best interest at heart, their true priority is protecting themselves. They will ask questions that are aimed at tripping you up and either admitting fault or saying that your injuries are not that bad.
Claiming Compensation Through a Lawsuit
When you submit a claim through a lawsuit, you will want to have an experienced personal injury or car accident attorney on your side. They can help you create a detailed and accurate statement about your lost wages. Without this statement, your claim could be thrown out without being considered.
How Do I Prove Lost Wages in My Car Accident Case?
It is important to keep in mind that the injured party is only entitled to lost income for the time they needed to take off of work so that their injuries could be healed. These injuries also must have been a direct result of your accident and not due to an outside cause, such as not following the doctor's instructions.
Insurance companies will try to argue that you did not need time off of work, which is why making sure you keep all documentation showing your injuries and the treatment plan is important.
The following documentation can ensure that your case cannot be argued against:
A physician's statement about your injuries and how they could affect your work. (The statement should also include information about when you can be cleared for work and whether there are any restrictions for movement or tasks because of your injuries.)
Medical records that show the injuries and the treatment plan for them.
Timesheets
Tax returns
Pay stubs
W-2's
A letter from your employer showing that you did miss time from work
Branch & Dhillon Insight: Speak With Your HR Department
Speaking with your human resources department can ensure that you get a written statement about your benefits and pay. Make sure this statement includes the benefits used and the time missed while you were recovering. It is also a good idea to get a verification letter from your employer that verified that you did lose income, wages, or any promotions you were being considered for.
How Are Lost Wages Calculated in a Car Accident Claim?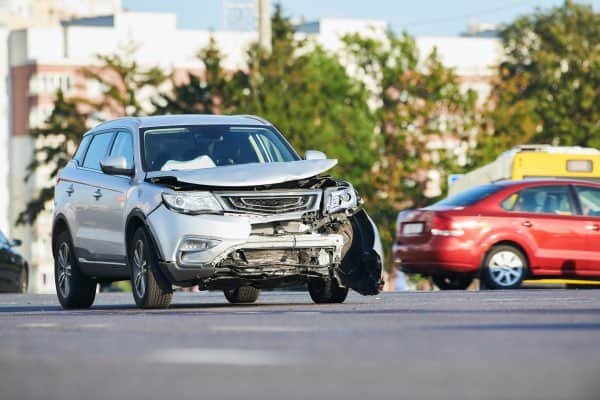 The calculation of lost wages is a straightforward process and is done with this formula.
If the injured party's wages were hourly, then the lost wages will be calculated as the number of work hours missed multiplied by the hourly wage they earn. For example, if the victim earned $20 an hour and missed 80 hours of work, then the base lost wages would be $1,600.
For victims that were being paid on a salary basis, the calculation is as follows. The amount of salary is divided by the number of workday hours in a year, which is 2,080. This number creates the hourly wage which is then multiplied by the number of work hours that were missed. For example, if an employee makes a $60,000 salary then their hourly rate would be $28.85. If this employee missed 120 hours of work then their lost wages would be $3,462.
It is important to note that this formula only calculated base lost wages. It does not include other wages such as:
Overtime pay
Promotions
Bonuses
Raises
Loss of Benefits
Reduced Earning Capacity
These things will be calculated differently and the process is a lot more complex.
Don't Let the Insurance Companies Bully You Into Settling for Less
The team at Branch & Dhillon, P.C. is dedicated to fighting for the right to fair compensation for the individuals of Arlington, Texas, and the surrounding areas. Our team works around the clock to ensure that we have the proper evidence to help you prove that your injuries from the accident resulted in your lost wages.
Contact our team today for more information on our car accident attorney services or to schedule an appointment with our team! During this appointment, we will go over the facts of your case and help point you in the right direction so that you can get on the road to a successful recovery.
Proving Lost Wages FAQs
Can I Claim Lost Wages With No Injury?
This isn't likely unless you can prove that your car accident resulted in emotional damages that caused you to miss time from work. For example, if you were involved in a car accident that you came out of unscathed but your family member in the car lost their life or was seriously injured, this could result in emotional trauma that would lead the individual to miss time from work.
Is My Compensation for Lost Wages Taxable?
No. The state of Texas does not have personal income taxes and therefore does not tax personal injury settlements or verdicts.
Who Pays for Lost Wages in a Car Accident?
In the state of Texas, the at-fault party's insurance company is responsible for paying the damages caused by a car accident. This includes the following:
Personal property damages
Medical expenses
Lost wages
Pain and suffering